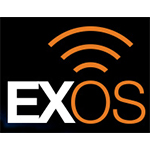 Calix unveiled their Experience Operating System (EXOS) at the Calix ConneXions event, taking place in Las Vegas this week. Calix EXOS is an OS for the smart home and business, a managed IoT service of sorts, which they refer to as the "world's first premises operating system."
In some ways, EXOS is an evolution of managed Wi-Fi. But rather than just managing Wi-Fi connections in the home or business for optimal performance, EXOS extends that management to the actual devices that now proliferate in the home and business. The idea is service providers can add more value to the smart home by ensuring ease of use, interoperability, and security across most or all devices that now make up the smart home and business.
"It's about bringing order to that [smart home] chaos," said Calix VP of Systems Products Shane Eleniak in a keynote presentation at ConneXions. "You need a managed service point."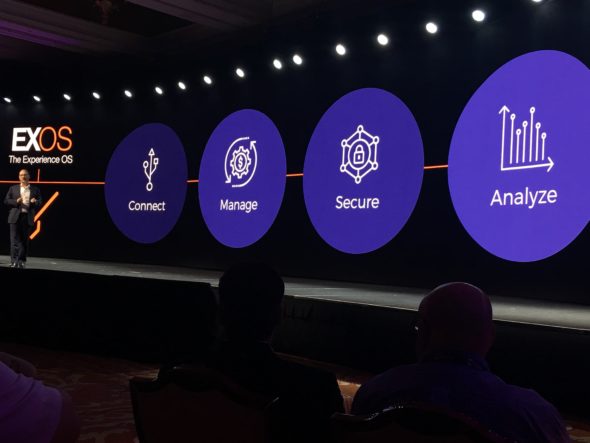 Interoperability will come from EXOS' ability to manage devices using different networking protocols including ZigBee, Z-wave, Wi-Fi, Bluetooth and others. Calix EXOS also is very focused on voice control as central to the smart home, and is integrated with Amazon's Alexa platform. In a demo, Calix highlighted using a voice request through Alexa to automatically increase bandwidth to the home when too many devices were being used simultaneously and negatively impacting broadband performance.
"You don't think about your devices, you think about the experience," said Eleniak. "The value for consumers is not thinking about how to do it."
EXOS will be integrated in the existing GigaFamily platform. In a press release, Calix outlines the key pillars of EXOS:
Connect – EXOS is architected to leverage the myriad ecosystems, applications, cloud services, and devices that excite subscribers. Whether it is the latest IoT protocols, artificial intelligence (AI) capabilities, or next-generation services such as Amazon Alexa Voice Services,
EXOS enables service providers to embrace these new capabilities at an unprecedented pace.
Manage – EXOS is a carrier class OS that enables service providers to manage both the device and the total subscriber experience while providing rapid integration into their systems. With a consistent object model and the broadest interface support, EXOS offers the most comprehensive management framework in the industry.
Analyze – EXOS extends the capabilities of Calix Cloud and delivers rich analytics that provide actionable insights. By leveraging the instrumentation of Wi-Fi, IoT, and subscriber devices, EXOS will enable service providers to optimize service delivery.
Secure – EXOS is designed to address the widespread security concerns that are an inherent element of the fast-moving IoT and mobile world. By offering best-of-breed security capabilities and the ability to integrate with leading security partner solutions, EXOS enables service providers to stay ahead of security threats.
"Securing and managing are really the key fundamentals here," said Eleniak. "We want to go from connectivity providers to experience providers."
Calix EXOS will be available this quarter and will initially focus on consumer and smart home applications. But will eventually also include small business applications. The Calix EXOS vision includes both operational cost savings for service providers and incremental revenue opportunities as well.
Cost savings will come from reduced tech support and truck rolls, as service providers can use EXOS to manage the smart home remotely. Revenue opportunities will come from a service provider's ability to upsell some form of managed smart home or managed IoT service, following the managed Wi-Fi model that many broadband carriers now employ.
It's very early with the offer and not entirely clear what the actual service provider business model will be. Can service providers effectively communicate and sell a managed IoT service? Will end customers understand the value? We'll soon find out.