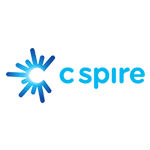 A C Spire precision agriculture pilot undertaken in Mississippi for the 2018 growing season has yielded promising results, according to the company. An automated irrigation system used C Spire LTE to collect information about soil moisture from sensors located in furrows in which soybeans and corn were planted, explained a C Spire spokesperson in an email to Telecompetitor.
The results: Net revenue per acre for soybeans increased by $94.90 while water usage declined by up to 27%. For corn crops, net revenue per acre for increased $24.92 and water usage declined by up to 55%.
Although the spokesperson did not provide details about the company's future plans, C Spire said in a press release that it is "ready to expand its partnership with farmers and smart equipment firms to provide network and information technology support for precision agriculture applications."
Originally announced in 2018, the C Spire precision agriculture pilot covered more than 130 acres owned by JF Philips Farm and used automated irrigation sensors from Precision King.
C Spire Precision Agriculture Pilot
C Spire has put considerable effort and investment into deploying modern communications infrastructure – both wireless and fiber — in its home state of Mississippi. C Spire management sees technology as key to a successful future for the state and has invested in technology education and data centers, as well as network infrastructure.
Considering that 29% of the state's workers are involved in farming, there would seem to be an excellent opportunity for C Spire to provide connectivity and other support for precision agriculture technology.
In the precision agriculture trial with Precision King, C Spire provided LTE connectivity from individual sensors to a cloud, explained the C Spire spokesman. In the cloud, the information collected could be processed and decisions made about when and how much to irrigate.
The ability to reduce water consumption is particularly important in Mississippi, considering that concerns have been growing about the possible depletion of deep groundwater alluvial aquifers in the state, as C Spire notes in the press release.
Asked about any issues pertinent to the availability of LTE connectivity throughout the 130 acres included in the pilot, the C Spire spokesperson said "C Spire keeps maps of its cellular coverage reach up to date at all times. We also had farmers in the area who use C Spire for use on smartphones and our coverage was well known at the location."
I doubt whether all wireless companies serving rural areas could make those claims, however. Traditionally, network planners have focused on covering roadways and population centers within rural America.
But as precision agriculture initiatives gain adoption and success, wireless carriers may experience increased pressure to cover farm fields as well. Already some policy makers are arguing that universal communications service means covering farm fields as well as homesteads.