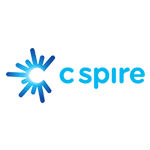 C Spire, JF Phillips Farm and PrecisionKing are experimenting on the use of the IoT in agriculture to increase crop yields in the Mississippi Delta.
The companies are testing smart equipment and new automated irrigation techniques to gauge the impact on crop yields and ability to conserve groundwater levels in the region, which are declining.
"Agriculture is the state's No. 1 industry sector and we need to help growers embrace precision farming practices and Internet of Things (IoT) systems that can increase efficiency, boost yields and conserve ground water resources," C Spire President Stephen Bye said in a press release. "Automation and analytics are the key factors that will help us deliver on that promise."
The plan is to compare standard irrigation practices on row crops – corn, soybeans and cotton – with a system featuring moisture sensors monitored by a computing device, the press release says. Full results will be known when the growing season ends this autumn.
Preliminary results show that water usage has been reduced by as much as 53% for corn and 50% to 65% for soybeans. "We're optimistic this approach will save water and improve overall productivity and crop yields," said PrecisionKing president Nick King.
There seems to be significant upside. Research suggests that using the IoT in agriculture can increase yields by as much as 15% and revenue by $100,000 for a typical 1,000-acre farm. At the same time, groundwater levels have declined and become the source of concern in the state. Industries relying on water resources employ 29% of the workers in the state and generate more than $7.6 billion annually.
Irrigation is a prime example of the benefits the IoT can provide. Even basic steps – not watering when the crops don't need it or turning off the water a bit earlier than manually possible when Mother Nature will do the job with a shower – save vital resources and money. Farms, in general, are good places for the IoT. In May, the research firm Alpha Brown found that control of livestock and cereal crops are the main drivers of use of the new technology among farmers in the United States.