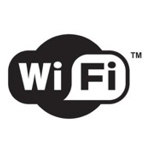 A C Spire/ Devicescape nationwide Wi-Fi deal announced yesterday should save money for C Spire and its customers, particularly when customers travel outside the C Spire footprint. The offering uses the Devicescape Wi-Fi network, which Devicescape refers to as a "curated" network. It relies on public Wi-Fi hotspots, but verifies that a hotspot will provide a good connection before connecting end users to it.
A C Spire spokesman confirmed that iPhone customers will be able to use the offering for free by downloading an app. And although C Spire will pay Devicescape a "nominal fee per active user" according to the spokesman, the cost will be lower than what the company would otherwise pay to roam onto another carrier's network.
Customers who use the Devicescape network outside C Spire's coverage area "preserve cellular data and help C Spire control roaming costs," the spokesman observed.
When customers install the Wi-Fi app "there is a profile list that can be installed, which enables automatic connection to the top 15 hotspots," the C Spire spokesman explained. "For all other hotspots, the customer needs to manually connect the first time and then will be automatically connected each time after that."
Devicescape has been in business for several years and its offering is used by some larger wireless carriers to augment their own Wi-Fi networks. Using Devicescape would seem to be a smart move for C Spire or another local or regional wireless carrier to support unlimited nationwide service contracts.