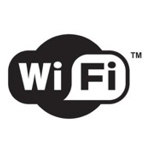 The power of Wi-Fi continues to be on display. The latest news surrounding the ubiquitous wireless technology comes from Intel. In partnership with Devicescape, Intel will provide free and automatic access to a footprint of public Wi-Fi hotspots for Ultrabooks (the newest category of high end laptops) and tablets that feature its chip and Wi-Fi technology.
Devicescape provides a Wi-Fi connection manager that will automatically connect these Intel powered devices with access to a 'global network' of Wi-Fi hotspots. This Devicescape technology will automatically connect to these hotspots, saving the user from manually connecting. The concept may give Intel powered devices some competitive advantage.
Additionally, many of these newer devices will be able to access these hotspots in "sleep" mode. Conceivably users will be able to open their Ultrabook and have all of their services (email, social networks, etc) already synched, without having to connect to a network and download these updates. It enables the 'always on' connectivity that some consumers now crave.
"Smartphones have changed end-user expectations around their device experience, and elements of the mobile experience will naturally make their way into personal computers and tablets. These devices shouldn't be offline but should be capable of reaching a network automatically to allow for syncing information and notifications," said David Fraser, CEO of Devicescape in a press release. "Intel-based devices will now be able to use our global WiFi Offload Network to do exactly that."