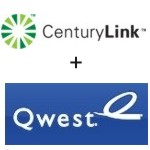 You almost forget that at one time, Qwest was a disruptive force in telecom. When then CEO Joseph Nachio was at his megalomaniac best, before the US West merger. Of course one man's disruptive force is another's multi-count felony conviction (how ironic is it that Nachio is suing his past lawyer for malpractice). But I digress. The more important news is that name Qwest, will soon fade into obscurity as CenturyLink has gained its last necessary acquisition approval from Oregon.
All that's left is the formal closing, which is expected to happen April 1st. CenturyLink agreed to provide $45 million in broadband investment in the state over the next five years to seal the deal. The new combined CenturyLink will serve about 800K lines in Oregon.
In addition to the combined millions of access lines and broadband customers, the new combined company will operate a 180,000-route-mile national fiber network, a significant asset to own in today's marketplace. Bye, bye Qwest, it was nice to know you.