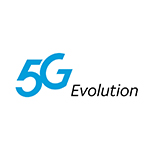 AT&T today said it will launch AT&T 5G Evolution wireless service in 20 markets before year-end, beginning with a launch in Austin, Texas today. The news is the latest example of how major national carriers AT&T and Verizon are hoping to differentiate their offerings based on network capabilities and performance in an increasingly competitive wireless market.
AT&T 5G Evolution
AT&T 5G Evolution, announced earlier this year, will support faster speeds than existing networks, AT&T said. And although the service doesn't meet any international 5G standards because those standards haven't been finalized yet, it does use some of the technology that may be used for 5G, such as carrier aggregation, 4×4 MIMO and 256 QAM.
All three of those technologies can help boost bandwidth, and AT&T isn't the first wireless carrier to use technologies such as these to boost speeds. Sprint's Spark service, launched back in 2013, uses some of the same concepts.
To get the fast speeds, both the AT&T and Sprint offerings require users to have specific device models. In the case of AT&T 5G Evolution, customers – for now at least — will need to use a Samsung Galaxy S8 or S8+.
The next 5G Evolution market to launch will be Indianapolis this summer, AT&T said in today's press release. Other markets on tap to receive AT&T 5G Evolution this year include Atlanta, Boston, Chicago, Los Angeles, Nashville, San Francisco and others.
AT&T's decision to call its offering "5G Evolution" is the latest example of a wireless carrier using next-generation nomenclature as a means of simplifying the message to consumers, while also implying advanced technology. AT&T and T-Mobile made a similar move several years ago when they began using the term "4G" for HSPA+, a technology that met 4G speed targets but which did not use LTE or WiMax – the technologies which until then were what industry players thought of as synonymous with 4G.
AT&T 5G Plans
5G Evolution isn't the only technology that AT&T will be pioneering in Austin. The carrier also has selected that market for a true 5G deployment that will support fixed broadband service and support a DirecTV video offering scheduled to launch in the first half of 2017.
To support its 5G plans, AT&T earlier this month announced plans to purchase Straight Path  in order to obtain spectrum suitable for 5G deployment – although those plans may be in jeopardy now that Straight Path has received a better offer from an unnamed carrier. AT&T has five business days to make a counter-offer, Straight Path said.