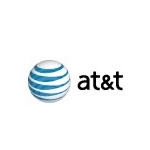 AT&T this week announced that it was doubling its switched Ethernet service footprint – a goal the company was able to achieve by making switched Ethernet available over its GPON-based U-verse infrastructure.
A company spokesperson told Telecompetitor in an email that the service will be available at six asymmetrical speeds ranging between 3 Mbps downstream/ 1 Mbps upstream and 45 Mbps/ 6 Mbps, as well as two symmetrical speeds of 2 Mbps or 4 Mbps bi-directionally. The spokesperson declined to reveal pricing but said price points would be competitive.
The switched Ethernet service will be available everywhere AT&T offers U-verse, the spokesperson said.
Switched Ethernet Over U-verse
Although it is quite common for smaller network operators to offer business and residential data services over GPON infrastructure, larger carriers traditionally have kept those networks separate – within the access network, at least.
As AT&T's announcement illustrates, however, the larger carriers could have a lot to gain by rethinking that approach. At higher speeds in particular, traditional methods of delivering switched Ethernet may require running a dedicated fiber from the customer premises to the central office. But by leveraging GPON infrastructure, a carrier may be able to minimize the amount of fiber it must deploy to connect a business customer – even for some relatively high-bandwidth services.
Asked about any upgrades AT&T had to make to its U-verse infrastructure to support the new switched Ethernet offerings, the company spokesperson said the company built "special interconnections" between U-verse and AT&T switched Ethernet service.
It's worth noting that AT&T switched Ethernet service delivered over U-verse currently does not support service level agreements. The spokesperson noted, though, that "we do offer compelling service level objectives (SLOs)."
In a press release announcing the new offering AT&T noted that the new Ethernet capability will support site-to-site as well as fully meshed any-to-any configurations. It also will support virtual LANs, the company said.