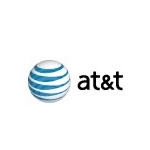 The FCC has been active with their industry enforcement role recently. The latest illustration is a proposed $100 million fine against AT&T  for "misleading consumers" on their unlimited wireless data plans. It's the largest fine ever issued by the FCC and AT&T plans to fight it.
The issue involves AT&T's alleged throttling of wireless data usage for customers who subscribed to an unlimited data service. This runs afoul of the FCC's transparency rules for advertising broadband services. Specifically, it's in violation of the FCC's 2010 Open Internet Transparency Rule, also referred to as the Open Internet Order.
AT&T no longer offers this service to new customers, but began offering it in 2007. In 2011, the FCC says AT&T implemented a "Maximum Bit Rate" policy that capped the data speeds (to as slow as 512K according to some reports) for their unlimited customers who reached a set amount of data usage in any given monthly billing cycle. The capped speed rates were much slower than AT&T's advertised speed rates, and therein lies the problem.
$100 Million FCC Fine
"Consumers deserve to get what they pay for," said FCC Chairman Tom Wheeler in a FCC press release. "Broadband providers must be upfront and transparent about the services they provide. The FCC will not stand idly by while consumers are deceived by misleading marketing materials and insufficient disclosure."
"Unlimited means unlimited," added FCC Enforcement Bureau Chief Travis LeBlanc. "As today's action demonstrates, the Commission is committed to holding accountable those broadband providers who fail to be fully transparent about data limits."
The FCC's consumer complaint mechanism apparently worked in this instance. The FCC reports "thousands" of consumer complaints about this issue were recorded beginning in 2011. The FCC says millions of AT&T customers were affected, although proceeds from the fine will not be distributed to AT&T customers. It will go to the U.S. Treasury instead.
AT&T Response
AT&T of course begs to differ and intends to fight it. In an emailed statement to the New York Times spokesman Michael Balmoris disputes the FCC claims.
"The F.C.C. has specifically identified this practice as a legitimate and reasonable way to manage network resources for the benefit of all customers, and has known for years that all of the major carriers use it," said Balmoris. "We have been fully transparent with our customers, providing notice in multiple ways."
This should make for some interesting drama. Do you think AT&T will actually pay this fine?