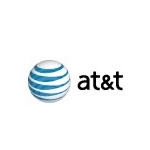 I've often wondered why AT&T and Verizon haven't been more aggressive with their wireless advantage over cable in regards to bundling promotions. AT&T is answering me somewhat today by announcing a specific promotion to upsell U-Verse bundles to existing AT&T wireless customers.
By bundling U-verse TV and Internet with their wireless service, AT&T customers are being offered a $270 discount, payable in six monthly credits of $45. AT&T claims its the largest bundled savings promotion that they currently offer.
"The new offer builds on the success of the AT&T Choice bundles launched last year, which give consumers significant savings for bundling various combinations of AT&T U-verse TV, U-verse High Speed Internet, U-verse Voice and wireless voice services — a bundle option not available from most cable providers," says AT&T in a press release.
Considering that AT&T and Verizon collectively have over 180 million plus wireless customers, many of whom subscribe to cable bundles, targeting them with a wireline tie seems like a 'no brainer.' By my estimation, they've been somewhat slow, or maybe passive, in leveraging that huge advantage they have over cable.
Perhaps melding the wireless and wireline cultures (and marketing strategies) has been a hurdle, but I expect to see more of this type of promotion coming from these wireless behemoths, especially considering the continuing stumbles cable seems to be having with wireless.