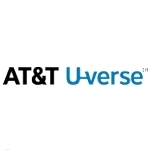 AT&T today said it has reached an agreement to add rural cable channel RFD-TV to its U-verse Video lineup. The move is not a surprise, considering that as of August, about half of the letters the FCC had received about AT&T's planned purchase of DirecTV were from viewers who were worried that the merger would reduce availability of RFD-TV, an offering of Rural Media Group, provider of rural content for a wide range of media outlets that also include SiriusXM satellite radio.
The move would seem to be a relatively easy concession for AT&T to make as a means of enhancing the likelihood that its DirecTV deal will receive regulatory approval.
The news comes just a week after the Connecticut public utilities commission rejected an initial proposal from Frontier Communications involving the company's plan to purchase AT&T lines in that state. The deal isn't necessarily dead; Frontier just has to come up with terms the PUC will find more palatable. What it illustrates, though, is that regulators are not simply rubber-stamping telecom deals but instead may be looking for substantial concessions from the parties involved.
In addition to the AT&T/DirecTV deal, the FCC also is considering a plan by Comcast to acquire Time Warner Cable – and the FCC received many letters expressing concern that the Comcast/TWC deal also might be bad news for viewers wanting to see RFD-TV.
In the wake of AT&T's new deal with Rural Media Group, it would seem that Comcast would have few options other than to also add Rural Media Group to its lineup. In today's environment, not to do so would seem to be just a bit too curmudgeon-like.
AT&T RFD-TV Deal
RFD-TV offers original evening news with a rural emphasis, along with other rural programming such as Cowboy Church, American Agri-Women, The Rural Golfer and Advantage Horsemanship.
According to today's press release the U-verse lineup already includes another Rural Media Group channel called FamilyNet. That channel  offers re-runs of decades-old TV shows such as Charlie's Angels and All in the Family. AT&T also has agreed to carry a new Rural Media Group channel – RFD HD – when it debuts later this year.
When the Wall Street Journal reported on the barrage of letters from RFD-TV fans to the FCC last month, the media outlet said the majority of RFD-TV viewers were at least 55 years old.
In today's press release about the Rural Media Group deal, AT&T President of Content Development Aaron Slater said, "We strive to carry content that appeals to a wide variety of audiences."