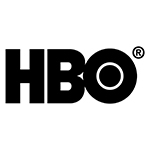 AT&T is preparing the launch of their DIRECTV Now streaming service and just secured HBO OTT rights, according to the company. The HBO OTT rights are a part of a broader multi-platform agreement that will bring HBO and Cinemax across all AT&T video service platforms.
"Our agreement with HBO is groundbreaking in the pay TV and wireless industries as well as the premium category," said Dan York, Chief Content Officer for AT&T in a press release.  "This is a first-of-its-kind deal for both companies and a big win for consumers, building off AT&T's industry leading scale as an HBO distributor for the benefit of our wireless, broadband, and entertainment customer base."
AT&T says that HBO/Cinemax content will be available on linear TV, online, mobile, and on TV Everywhere apps.
DIRECTV Now is a forthcoming OTT streaming video service that will be available nationwide to any broadband subscriber. AT&T has been building anticipation for the service which they say is "game changing" for the OTT segment, providing a full channel line-up in OTT fashion. No official launch date has been revealed, but AT&T says it plans to offer the service in late 2016.
DIRECTV Now will compete with Sling TV and another new streaming OTT service coming from Hulu, all of whom are trying to bring a more traditional pay-TV experience to the OTT arena. Other similar services are in planning and launch phases as well, with 2017 shaping up to be an interesting year for OTT and pay-TV.