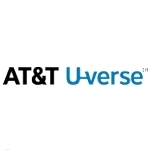 AT&T revealed more of its 'TV Everywhere' strategy with the recent release of U-verse Online, a new video portal offering online access to television shows and movies. U-verse Online is a rebrand and relaunch of a previous AT&T video portal. The new site also integrates the former AT&T U-connect, which offers U-verse TV subscribers "a one-stop online destination for details about U-verse TV programming and television events, including channel lineups, On Demand titles, Pay Per View events, interactive U-verse TV apps and more."
"U-verse Online is part of AT&T's strategy to make popular U-verse content available to consumers across multiple screens, including the TV, PC and mobile devices," says AT&T in a press release.
The site is not a true integration of its U-verse TV platform. It offers online streaming of television content and movies through content distribution partnerships with Hulu and some movie studios. The site is open to anyone, not just AT&T customers, but does provide U-verse subscribers with some additional features.
Those features include the ability to schedule and manage DVR recordings online, as well as account information. This appears to be an early step in a TV Everywhere strategy for AT&T. They are now positioning U-verse Online as a primary vehicle in that strategy, with more features to come.
"Later this year, AT&T plans to offer U-verse TV customers the ability to log in to U-verse Online for access to even more TV content choices and features at no extra charge," they announced in the press release. Additionally, they will be offering mobile access to video content via wi-fi enabled smartphones on the forthcoming U-verse Mobile.
The race to TV Everywhere is on, and AT&T just revealed a big part of their gameplan.