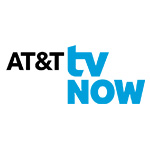 We first got wind of a shifting AT&T video strategy that will begin to de-emphasize satellite-delivered Directv for broadband delivered video back in September 2017. AT&T CEO revealed plans for a new video service that has since become known as AT&T TV. News today from AT&T highlights this shifting strategy again.
AT&T's existing streaming service, which was co-branded with Directv as DIRECTV NOW, is getting a new name – AT&T TV Now. AT&T announced today, that as the new AT&T TV service begins a phased rollout this Summer, the DIRECTV NOW brand will be retired.
AT&T TV is expected to offer a similar experience to Directv, sans the satellite dish. The new service will feature an Android-powered set top box (STB), code named Osprey, with content delivered via the internet. A new website shares more info about the service. It will include live TV, access to 55K on-demand titles, and a 500 hour cloud DVR. It also has Google integration for Google Assistant, offering voice commands and other integrations with Google products. One key difference looks to be the absence of the NFL Sunday Ticket.
On its 2Q19 earnings call, AT&T made it clear where the future of their TV offer lies. While saying Directv will not disappear entirely, AT&T Chairman and CEO Randall Stevenson put the forthcoming AT&T TV into proper context.
"AT&T TV, you should assume this will be the workhorse over the next couple years and we will put our shoulder and our muscle behind AT&T TV, get a lower price point, shore up this customer base over the next couple of years," said Stephenson on the call.
According to today's press release, there will be one app that accesses both AT&T TV and AT&T TV Now.
"Both the AT&T TV and AT&T TV NOW experiences will be accessed through the same AT&T TV app either on mobile or the big screen. Customer login credentials will determine what content appears," the press release states.
AT&T TV Now looks to be a "skinnier" version of AT&T TV, but given this direction, you have to wonder how long that will last?
"In the coming weeks, the AT&T TV app will be available for download across various app stores, and current DIRECTV NOW customers will see this update automatically on their devices," the press release states. Current DIRECTV NOW subscribers will have to re-accept their terms of service.