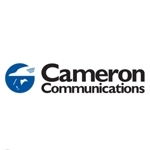 Rural ILEC consolidator American Broadband has struck again. They are buying Louisiana based Cameron Communications for an undisclosed amount. Cameron serves approximately 11,000 access lines, 7,000 video customers, and 7,400 broadband customers in thirteen communities in Southwest and Central Louisiana and Southeast Texas.
Cameron will join several rural ILECs in Nebraska, Missouri, and Alaska that collectively make up American Broadband. The Cameron management team will remain and operate the company as normal. "Delivering advanced communications services to rural Louisiana and Texas, starting in Cameron Parish, has been a commitment my family has made for over eighty-two years." said William L. Henning, Sr., owner of Cameron Communications. "American Broadband shares our core belief that investment in emerging technologies and a commitment to innovation and quality of service are essential to the future success of rural telecommunications companies and the vitality of the communities they serve."
Prior to this acquisition, American Broadband headquartered in Charlotte, North Carolina, served 26,000 access lines, 11,000 video customers and 12,100 broadband subscribers. Cameron is a significant addition to their operations, increasing their scale by more than one third.