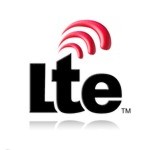 Alcatel-Lucent and smart grid tech provider Tantalus will be demonstrating a LTE powered smart grid solution at an upcoming industry tradeshow next month. Making use of Tantalus's TUNet platform and optical network terminals (ONT) from Alcatel-Lucent, the two companies "are working closely together on several precedent setting deployments that use municipally owned fiber networks for triple-play media (Internet, video and voice-over-IP), as well as a full range of Smart Grid applications provided by Tantalus."
Fewer than 100 municipalities are operating FTTH (Fiber to the Home) or FTTP (Fiber to the Premises) networks across the US, according to the FCC's 2010 Broadband Census, but this number is expected to increase substantially in coming years. In addition, the ongoing injection of smart grid technology into FTTH, wireless broadband, and other broadband architectures contributes to a growing interest by traditional broadband carriers, including ILECs and wireless carriers. Tantulus is also involved in a smart grid project involving triple play provide Hancock Telephone of Indiana.
"Broadband – whether operating over fiber-optic cable or a wireless LTE network – provides a future friendly backbone for the data intensive applications that are just around the corner," Eric Murray, Tantalus president and CEO, was quoted as saying.