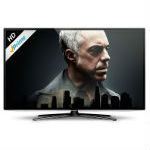 OTT video churn is on the rise, according to new market research from Parks Associates. About 1 in 5 U.S. broadband households canceled at least one OTT video service subscription over the course of 2015, researchers said. That's 2% higher than was the case in 2Q 2015.
More than 6 in 10 broadband households (64%) subscribed to at least one of the 101 OTT video services that were available in the U.S. as of March. Netflix, Amazon and Hulu dominate the market, accounting for 95% of subscriptions, according to Parks' OTT Video Market Tracker.
That said, no less than 33 OTT video services entered the U.S. market in 2015, adding to what's already a crowded, highly competitive market.
OTT Video Churn
Smaller providers have relatively high rates of churn, particularly as compared to Netflix and Amazon, Sappington elaborated. "Reasons for cancellation vary by service, but there are some common trends,¨ he continued.
¨Cancelers of OTT services with linear features (such as Sling TV, CBS All Access, and PlayStation Vue) are more likely to subscribe with the intent to terminate the subscription after watching specific content. They are also more likely to be critical of a service's interface than those who cancel VOD-only OTT video services."
More broadly, Netflix continued its reign as the most popular OTT video service with a 52% broadband household penetration rate. Netflix also has the lowest churn rate as a percentage of U.S. broadband households – 5% as of year-end, which includes those who canceled at the end of their trial periods. That amounts to 9% of Netflix's current subscriber base, Parks points out.
Other highlights include:
5% of U.S. broadband households canceled Netflix in 2015, up from 4% of households reporting in 2Q 2015 that they canceled the service in the past 12 months.
14% of U.S. broadband households subscribe to Hulu, and 7% of U.S. broadband households canceled the service in 2015, roughly the same churn rate from Q2 2015.
24% of U.S. broadband households report having a subscription to Amazon so that they can stream video. The churn rate for Amazon's video service declined slightly from Q2 2015 to the end of the year.
"Several factors contribute to OTT video churn by consumers. In some instances, consumers are experimenting with new services, trying a service and canceling before the trial period ends or within a few months,¨ Sappington elaborated.
¨Popular shows or events, such as HBO's Game of Thrones or WWE Network's Wrestlemania, can be beneficial in terms of attracting users. However, there is a risk that consumers will unsubscribe once they've watched these popular items.
Ongoing perceived value, in the long run, is the biggest OTT video churn driver, Sappington said. "Services have to continue to provide users with validation of value and a reason to return," he said. "Otherwise, consumers will discontinue services to save money or because they feel that the subscription is not worth the cost."
The market data is an excerpt from a presentation Sappington will give at next week's NAB Show in a session entitled ¨Adoption, Churn, and the Risky Lives of OTT Video Services.¨