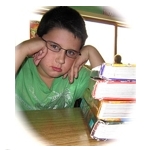 Throughout its Universal Service reform process, the Federal Communications Commission has made it clear that it will not consider a plan that would allow the size of the Universal Service fund to grow much beyond its current level. And undoubtedly a key reason the commission has settled on the ABC Plan from six of the nation's largest price cap carriers  as a leading contender is not only because the plan proposes to bring broadband to areas that cannot get it today without increasing the fund size but also because the plan included a cost model to back up that claim.
The problem, critics said, is that the cost model was not shared with other industry stakeholders. That situation changed 11 days ago (and six weeks after the ABC Plan was filed with the FCC) when the FCC offered to make the price cap carrier's cost model available to "the commission and the public." Interested parties were required to complete an acknowledgement agreement and a licensing agreement and submit them to the FCC.
Introducing CQBAT
One of the people who did that had harsh words yesterday for what was made available to him. "I have determined that the documents that were provided are not the full model that will enable me or anyone else to validate the ABC plan and its financial effects on various states and carriers," wrote telecom regulatory analyst Robert Loube, Ph. D in a filing with the FCC. Loube added that the model, known as the CostQuest Associates Broadband Analysis Tool–or CQBAT—"remains as a black box, operating behind a screen."
Based on Loube's description, it sounds like he was provided the telecom reform equivalent of an interactive web app similar to those aimed at, say, enabling consumers to determine how much money they need to retire by entering their age and other variables. In the case of the CQBAT, Loube said he was only allowed to do some data aggregation or to change a limited number of support variables such as the cost benchmark and a cost cap called the alternative technology cutoff.
The price cap carriers are recommending a cost benchmark of $80 per line, below which carriers would not receive support, and a $256 per month alternative technology cutoff, above which lines would be served via satellite. So it sounds like the cost model they've made available is essentially an interactive app designed to demonstrate that if either of those numbers are raised, the broadband USF would exceed the target ceiling.
"The access provided to this 'model' will not enable anyone to 'price out' significant modifications to the ABC plan such as those which would remedy the deficiencies in the ABC plan set forth in comments" filed with the FCC by critics of the plan, Loube wrote.
To be fair, the price cap carriers did include a 28-page description of the CQBAT with the ABC proposal filing which details the model inputs.  But based on Loube's filing it doesn't appear there is a way for anyone to validate, for example, that the data used in the actual model was input correctly. There also does not appear to be a way to modify the inputs to calculate, for example, the cost of deploying broadband with a speed target higher than the 4 Mbps downstream, 768 kbps upstream proposed by the price cap carriers.
Having said that, I would also argue that what ABC Plan opponents should be saying is not "Let us use your model to show how what we're proposing could work" but rather "Here's our model and when we plug your plan into it, we see problem A and problem B."
Benefits of Doing Your Homework
The reason we're not hearing arguments like that is that few opponents seem to have taken the time to develop their own cost models—or if they did, they weren't done in a manner aimed at achieving the commission's dual goals of bringing broadband to unserved areas and constraining the fund size.
Many people disagreed with those twin goals—and perhaps their unwillingness to work within those parameters prevented them from doing the necessary number-crunching. If it had been up to me, I would have advocated a plan with a more ambitious speed target of x, which would have been funded through an expansion of the contribution base to include y, which would have generated the additional requisite funding of z—an approach that still may not have passed FCC muster, but we'll never know because no one appears to have used that approach either.
It should have been clear that the FCC wasn't going to take it on faith that a proposal could meet its dual goals. And if the actions that the FCC ultimately takes on USF reform borrow heavily from the ABC Plan, as they are expected to do, that will occur, in no small part, because the price cap carriers did their homework.
Whether that homework merits a grade A or grade D we won't know until the current tussle between the price cap carriers and their critics is resolved. But history may prove that what ultimately mattered was that they turned it in.