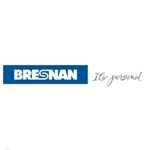 Cablevision announced yesterday that it has completed its acquisition of Bresnan Communications, leaving the industry to ponder once again the question of why. When the metro New York-based cable company in June announced its plan to purchase Bresnan–which has about 320,000 customers in Montana, Wyoming, Colorado and Utah—many industry observers scratched their heads.
The answer, I believe, is pretty simple. Like many companies that opt to grow through acquisition, Cablevision saw an opportunity to use its successful business model beyond its home turf.  If an independent cable company of Bresnan's size had been available closer to New York, Cablevision probably would have chosen it instead. But in an already highly consolidated industry, Bresnan is what was available.
Cablevision won't be the first communications service provider to operate in two separate markets that are widely separated geographically. SureWest, which provides triple play services in Sacramento and Kansas City, has managed the geographic juggling act without dropping many balls.
The big question, however, will be whether Cablevision can truly achieve the kind of results in the west that it has seen in its original market. The New York metropolitan area is one of the wealthiest markets in the nation, which undoubtedly helped Cablevision in achieving an ARPU of $146.15 per basic video subscriber. The company's new markets undoubtedly have a lower per capita income, where that kind of number could generate some sticker shock. And with a dramatically lower population density, the western networks also may be more costly to operate.
Cablevision really didn't have many other options for growing its business, however. With industry-leading penetration rates of 95% for digital cable, 43% for phone service and 54% for broadband, the company undoubtedly was reaching a saturation point in its home market.