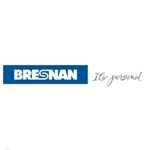 Service providers who currently compete with Bresnan Communications should take note — Cablevision is coming. The Bethpage, New York based cable company announced the purchase of Bresnan Communications in a transaction valued at $1.36 billion. Bresnan is the 13th largest cable MSO with 320,000 customers in Colorado, Montana, Wyoming, and Utah. Cablevision expects the deal to close in late 2010/early 2011.
It's somewhat of a surprising move by Cablevision, considering their operations are centered on 3.3 million customers in metropolitan New York City. Let's face it, NYC is a long way from Wyoming and Montana, and not just in geography. Cablevision has often been cited as a potential acquisition target themselves, but with this deal, they've turned the tables.
Current competitors of Bresnan should take note because Cablevision has been on a tear lately. They are the cable industry's poster child for penetration of digital services and have stood up to Verizon FiOS competition in metropolitan New York without blinking an eye. Consider the following (all as of the end of 1Q10):
Cablevision leads all cable MSOs in penetration of digital cable (95%), telephone (43%), and broadband (54%). To put this in perspective Comcast's numbers for the same are digital cable (80%), telephone (16%), and broadband (32%).
Cablevision leads most (if not all) triple play service providers on ARPU at $146.15 per basic video subscriber.
Cablevision has successfully deployed a metro Wi-Fi mesh network that basically gives them a wireless play and contributes greatly to customer satisfaction and churn reduction.
Cablevision also operates a very successful enterprise focused CLEC, Optimum Lightpath.
They are a formidable competitor. Early indications suggest they intend to take their successful model to these new Bresnan territories. "We look forward to building on Bresnan's record by pursuing among other things: broader deployment of digital voice; the addition of more high-definition television offerings; the expansion of our groundbreaking Triple Play offer; and, the rollout of new services that have already shown great promise," said Cablevision's Chief Operating Officer Tom Rutledge, who will oversee the new Bresnan cable properties.
Will Cablevision's style and tactics work in communities outside of New York, especially more rural communities? We're about to find out.