Sponsored Content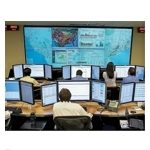 Perhaps the best growth opportunity for telecom carriers today involves offering wholesale services to other carriers, including wireless, ISP, and regional/national fiber providers. Ethernet, dark fiber and backhaul services are growing exponentially thanks to the demand for cloud and data center connectivity, wireless backhaul, and the coming explosion of small cells thanks to 5G.
Just as all telecom sector business opportunities have proven over decades, if you can't accurately bill for it, you can't make money at it. This adage especially holds true for this lucrative wholesale business opportunity, and the explosion in circuits that will flow from it. Telecom carriers need the right billing platform to ensure they can fully leverage this opportunity.
So what should you look for in a billing platform? Here are key factors to consider when choosing your wholesale services billing platform partner:
Choose a billing partner who can offer mechanized bills that conform to C/BOS industry standards and can be processed and verified by any carrier. Many billing platforms offer a SECAB compliant output, which is a "lite" version of C/BOS, or they produce a non-industry standard output, but these alternate outputs can hinder your ability to get your invoices verified and paid in a timely fashion.

Choose a platform that supports the upload of circuit related information using a mechanized Service Order Interface and provides the ability to manage the array of rating aspects, such as automated rate change/OC&C calculation, discount plan rating, penalty calculation, etc. of your variable Facility Access charges. These capabilities help automate your service order processing, making you more efficient and accurate.

Choose a partner who provides global service options available for complete order flow and contract management, including moves, circuit adds, new projects, and site changes, plus front-line bill inquiry support. This allows you to support any carrier's needs.
Choose a platform that supports both your legacy CABS and support for Ethernet, dark fiber, and other wholesale opportunities, giving you the most flexibility.

Your billing partner should be active in industry standard organizations and committees, such as the Metro Ethernet Forum (MEF), Ordering and Billing Forum (OBF), and National Exchange Carriers Association (NECA), which help ensure they are developing systems that comply with the latest industry standards and regulations.

Be wary of homegrown spreadsheet-based solutions which are increasingly unacceptable by the carrier ecosystem.
Choose a billing provider who already has established relationships with multiple national providers to gain valuable insight and opportunities for your operations.
Communications Data Group (CDG) of Urbana, Illinois meets all these requirements and more. CDG's trusted reputation for providing industry-leading CABS/Interconnect billing is now carrying over to special access, circuit-based billing for emerging wholesale BDS services. Finding the right B/OSS partner is critical for your wholesale business success.
We would welcome the opportunity to discuss your wholesale billing needs.

Interested in publishing a sponsored post to Telecompetitor? Contact us or call 240-450-2161.