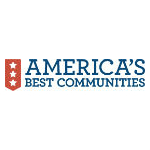 More than 250 communities already have registered to participate in "America's Best Communities," a rural revitalization competition sponsored by Frontier Communications, Dish Network and CoBank – and other communities now have until March 25 to apply.
The program, announced in September, will award a total of $10 million to communities with populations between 9,500 and 80,000 with the goal of helping to reverse rural population decline, spur local economies "revive the American dream," said Frontier Senior Vice President Steven Crosby on a conference call with reporters yesterday. Also participating on the call was John Puskar, Frontier vice president of the America's Best Communities.
"Over time a lot of . . . brain power is leaving rural America and moving to big cities," said Crosby. The program sponsors want to help "keep that brain power" in the areas where it comes from.
The Rural Revitalization Contest
"America's Best Communities," is limited to communities in Frontier's local service footprint, which spans 27 states.  The application deadline, originally scheduled for January, was extended. Decisions about which communities will get funding will be made by independent judges not affiliated with the sponsors and will be based on a multi-step process.
As detailed previously, Frontier plans to award $50,000 each (with a $15,000 matching fund obligation) to as many as 50 qualified applicants to further develop initial proposals. Later this year as many as 15 semi-finalists will be selected to present their proposals at a summit meeting to occur in January 2016. In early 2016 eight finalists will be selected to receive $100,000 to implement their plans – and in 2017 three communities will share prizes totally $6 million broken down as follows:
A first prize of $3 million
A second prize of $2 million
A third prize of $1 million
Crosby shared some interesting data points about rural America on yesterday's conference call:
30% of the U.S. population lives in small towns and rural areas
Agriculture provides one in 12 jobs in the U.S.
One farmer can feed 155 people
Country singer Vince Gill will be helping to promote "America's Best Communities." Information about winning ideas from the competition will be made available to other rural communities to serve as a blueprint for broader rural revitalization.