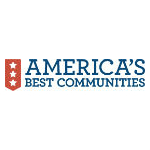 A $10 million prize competition from Frontier Communications and Dish Network, announced today, aims to "stimulate growth and revitalization" in towns in Frontier's serving area.
"This contest is designed to challenge a community's brightest and most innovative thinkers to develop meaningful strategies and plans that will transform their town or city," said Frontier CEO Maggie Wilderotter in an announcement of the contest, to be known as America's Best Communities. "Whether ideas come from an individual or a group, visionaries in a community can effect powerful transformation."
Wilderotter also predicted a "multiplier effect" from the competition as local businesses join together to support their communities, thereby expanding "the size and impact of the prize."
America's Best Communities
To participate in the America's Best Communities competition, a municipality must have a population between 9,500 and 80,000 and be in Frontier's local serving area. Frontier and Dish will award funding to multiple communities through a process that will have several stages.
In February 2015 judges will award $35,000 each to as many as 50 qualified applicants selected from those who apply by January 12. The money will go toward further development of proposals made in the initial application, with more detailed proposals due in September.
In November, as many as 15 semifinalists will be selected to present their proposals at an America's Best Communities summit in January 2016.
In early 2016, eight finalists will be selected based on the proposals presented at the summit. The finalists will each receive $100,000 to implement their plans while "sharing their stories – and successes – along the way."
The three communities with the "most innovative effective proposal" will be awarded a total of six million dollars in grand prizes in October 2017.
Frontier has a largely rural serving area and makes an effort to emphasize local community involvement by, for example, having numerous general managers, each in charge of a specific local area. The company is one of Dish's biggest carrier customers, if not the biggest, so Dish's involvement is not surprising.
Although the prizes are not the same, America's Best Communities is a bit like the competition that Google sponsored to determine where to build its first gigabit network. That competition also had a multiplier effect, with some communities moving ahead with some of the ideas they put together when they entered the competition, even if they did not win.
Municipalities with populations below 9,500 are "encouraged to join forces and collaborate with adjacent communities to become eligible," Frontier and Dish said.