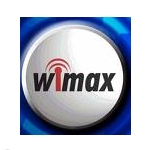 Responding to "dramatic growth in average bandwidth demand" being experienced by wireless network operators (and perhaps with LTE looking over their shoulder), the WiMAX Forum announced that it has launched a global initiative to accelerate IEEE 802.16e-compliant WiMAX features that enhance average performance of its current Release 1 technology by more than 50%. Certified products that take advantage of these enhancements are expected late this year.
Marshalling resources spread across leading telecom equipment manufacturers, technical organizations and universities around the world, the effort will not delay development of WiMAX 2 product certification, expected in late 2011 following the anticipated release of IEEE 802.16m later this year, according to the Forum.
"With the global demand for 4G wireless broadband services experiencing explosive growth, WiMAX service providers need faster networks with greater capacity and efficiency, and the WiMAX community has responded," Ron Resnick, president and chairman of the WiMAX Forum, stated for the news release.
"WiMAX has achieved the fastest market ramp of any wireless wide area network technology in history," the Forum says. Average monthly data consumption for some WiMAX operators is in the 7-10 GB per month range, according to the Forum, which is tracking 559 deployments in 147 countries that are estimated to cover more than 620 million people.
Among the enhancements under development is "support for additional MIMO antennae on base stations–4 transmit rather than 2, higher order modulation of the uplink, downlink beamforming and improved fractional frequency reuse. Taken together, these have the potential to double peak data rates and increase average and average cell edge end user performance by 50 percent," according to the news release.