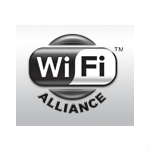 Digital home entertainment buffs should have their pick of new devices and equipment to choose from at this year's CES in Las Vegas. That includes the debut of Wi-Fi TimeSync, firmware that enhances whole home or room entertainment by improving distribution of high-quality digital audio, video and data, according to a Wi-Fi Alliance news release.
Wi-Fi Certified TimeSync synchronizes wireless delivery of data and multimedia content at sub-microsecond speeds, significantly enhancing the quality of high-fidelity audio and video streaming to multiple speakers and audio/video screens in autos, as well as throughout in-home Wi-Fi network coverage areas, the industry association highlights.
Market researchers have forecast there will be nearly eight connected devices in the average U.S. home, highlighting the need for improved multimedia wireless networking products and services, Wi-Fi Alliance points out.
That includes delivering bandwidth-intensive data and multimedia content to mobile devices in homes. "Increasing demand for today's high-performance wireless audio/video products has made it more important for multiple devices to operate with precision timing," commented IHS Markit's Christian Kim.
"Time synchronized Wi-Fi connectivity will help drive the audio/video technology market by enabling unrestricted mobility with high-quality performance."
Wi-Fi TimeSync
"Wi-Fi is becoming ubiquitous in an increasing number of device categories as it expands from an internet connectivity tool into a dependable enabler of high-quality, wireless entertainment experiences," Wi-Fi Alliance president and CEO Edgar Figueroa was quoted as saying.
"Wi-Fi TimeSync enables interconnectivity between various rich, media components and also entire systems. This enhanced capability will create an excellent, fully-synchronized media experience with Wi-Fi devices."
Individuals aren't the only end users that can benefit from Wi-Fi TimeSync, Wi-Fi Alliance points out. The technology can add value and enhance distribution of data and multimedia content in commercial and industrial settings, as well as in vehicles and transportation, the industry association says.