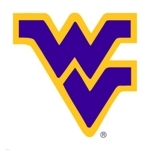 State legislators in West Virginia have introduced a bill that would give the state public utility commission the power to regulate broadband expansion projects and the prices that customers pay for Internet service, local media outlet Charleston Gazette reports.
One of the bill's sponsors told the Gazette that the bill is aimed at preventing incumbent service providers from engaging in predatory pricing with the goal of driving potential competitors out of the market and preventing them from constructing new broadband networks.
"Once competition is eliminated, the incumbents substantially increase their prices," the legislation states.
The bill also contains a provision that would prevent carriers from charging more than $10 per megabit of broadband speed.
The sponsoring senator said the bill "aims to level the playing field for broadband deployment between companies and at least, puts on the table some talking points for consideration."
To encourage new broadband deployments, West Virginia's Broadband Development Council plans to distribute $4 million in grants to network operators this summer. Bill sponsors reportedly view the proposed legislation as a means of preventing incumbents from discouraging potential competitors from applying for funding.
Perhaps this development is not surprising, considering that West Virginia has a history of being tough on incumbent service providers. Before state regulators would approve Verizon's sale of telecom lines in the state to Frontier, Frontier had to agree to put $72 million in an escrow account to ensure that the carrier would follow through on its promise to expand broadband in the state by 2015.
But Frontier is only required to increase broadband to a level of 85% availability, and the minimum speed the carrier must provide is just 4 Mbps downstream and 1 Mbps upstream. The proposed legislation appears aimed at encouraging new market entrants to fill in areas where Frontier won't be bringing the 4/1 Mbps broadband service and/ or to build higher speed networks where 4/1 Mbps service is available.
Frontier, not surprisingly, opposes the legislation.
"Broadband is a fiercely competitive business," a Frontier spokesman told the Gazette. "The stiff competition among providers delivers customers value far more efficiently than government oversight."