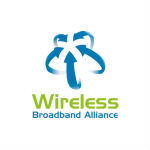 The pace of next-generation Wi-Fi Hotspots (NGH) deployment is accelerating. Twelve commercial NGH deployments from operators in the U.S. Asia, Europe, South America and the Middle East have gone live, according to the Wireless Broadband Alliance (WBA).
In the U.S., WBA members Boingo, Towerstream and Time Warner Cable have launched NGHs.
The NGH roll-outs were supported by WBA members as well, including Aruba Networks, Cisco and Ruckus Wireless.
Next-Gen Wi-Fi Deployments
"The adoption and deployment of NGH and Passport network equipment is becoming increasingly mainstream with more operators looking set to follow suit in the coming years," WBA stated. More than 20 wireless carriers will be participating in a live NGH network demonstration during the Wi-Fi Global Congress in San Francisco October 6-10.
"Carrier Wi-Fi is coming of age with an ever growing number of NGH deployments, both coast-to-coast in the US and around the world," commented WBA CEO Shrikant Shenwai.
"In San Francisco, we are excited to be in the position to provide an environment where end users can experience the benefits of the technology first hand. Working with Ruckus Wireless, Global Reach, Towerstream, The City of San Francisco, Accuris Networks and BSG Wireless, we are able to provide a robust network and deliver a completely seamless and ubiquitous Wi-Fi experience across a number of locations and using a wide range of Passpoint enabled devices."