Sponsored Content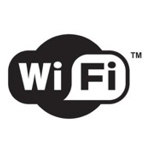 The business and architectural changes propelled by the Internet are accelerating relentlessly. Single-service networks are converging on IP and applications of all types will be delivered as over-the-top (OTT) and on-demand.
That's particularly true when it comes to voice services, where the move to Voice over IP (VoIP) offers consumers reduced bills and the ability to experience a higher quality service with enhanced services like video. If you're a fixed-line network operator in a densely populated area, you might also consider offering Wi-Fi voice services on mobile devices in addition to fixed-line VoIP for homes and businesses.
Voice over Wi-Fi Services
Consumers know what it's like to use FaceTime or Skype over a 3G network. It can be great but, at times, it can also be unpredictably patchy and it gets worse when you're on the move. But that same experience, offered via Wi-Fi, is much better.
Safely connected at home or in the coffee shop behind some broadband connected router, OTT VoIP works well and, until 4G/LTE is everywhere, it's Wi-Fi networks that are forming the landscape of this new environment. For network operators who have invested in Wi-Fi, but aren't blanketing the earth with their mobile networks, this is an interesting competitive opportunity and a way to use their connectivity in a creative way.
Integrated Offerings
The opportunity, and the challenge, for network operators is to give consumers a service they can rely on, wherever they are, using the most appropriate medium and all at a reasonable cost within their data plans. It's a tall order, but well worth the effort.
To do this, network operators could provide a more consistent and higher quality experience than is possible with OTT applications. They can embed a high-quality VoIP client into their own handsets and make VoIP an indistinguishable service from traditional mobile phone calling. By integrating the voice experience with the device itself — and having the managed Wi-Fi network to support the service — a network operator can sell a mobile device with bundled with unlimited data, talk and text messaging, all delivered over Wi-Fi, for a flat price.
A Word About Codecs
Having the right voice codec is also a key to providing a differentiated voice service. Voice over LTE (VoLTE)  is coming and with that comes HD voice as a standard expectation. G.722 — an older, high-quality voice codec — may be everywhere in the VoIP world but it's not enough. Network operators are going to have to ensure their VoIP client supports a new breed of audio codec, one that lets consumers sound like they're talking to their neighbor over the fence. Wi-Fi networks may have a high capacity, allowing for faster connections, but they also can have increased latency – the scourge of any audio connection.
SILK, developed by Skype, and Opus, it's IETF extension, are the codecs of choice for Wi-Fi networks and they are not yet widely available in third-party VoIP clients — certainly not in many of the app store clients. So if a network operator wants to offer a better voice experience via Wi-Fi, they'd do well to make sure the solution they choose is using an audio codec that performs really well on Wi-Fi networks and is a cut above app-store OTT solutions.
Wi-Fi is (Usually) an Unmanaged Network
However, having the right software client and handset is the easy part. The network itself can be the real challenge. If network operators continue to expand their broadband offerings with more Wi-Fi hotspots, all these hotspots are going to need careful management.
For Wi-Fi, that's a sizable issue given that the coverage of a hotspot is obviously far less than your typical cell tower. Access point monitoring and proactive switching of consumer's calls are now an absolute requirement and operators can't persist the default behavior of access points that hold on to clients until the point of absolute degradation. While network operators are deploying their own community or metro-area hotspots, Wi-Fi hotspots deployed by consumers won't all necessarily be of the same type or equipment vendor.
What does all this mean? It means network operators are going to need world-class network analytics at their finger tips to get to the root of any common connectivity problems very quickly. The consumer expectation of Wi-Fi services is that they'll be as good or better than what is available via mobile networks.
It's Worth It
With cohesive and comprehensive Wi-Fi voice services, it is possible for network operators to not only combat the OTT threat but also to attract a new segment of users who are:
looking for a low-cost alternative to rising monthly cellphone bills.
looking for a low-cost addition to their existing plan that can be given to a family member.
frequently and constantly located in densely-populated urban environments where Wi-Fi is prolific.
not wanting to be bothered with the inconvenience of installing and configuring third-party applications just to save a few bucks.
It's a new arena, and one that certainly has its challenges, but the opportunities both for customer retention and acquisition are high. Wi-Fi voice services can offer a competitive, high-quality alternative to VoLTE (and its higher-cost data plans), and network operators can't afford to leave the dollars on the table for every OTT challenger and Mom & Pop coffee shop to pick up and stick in the tip jar.

Interested in publishing a sponsored post to Telecompetitor? Contact us or call 240-450-2161.