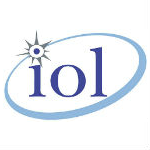 The University of New Hampshire InterOperability Laboratory (UNH-IOL) today announced the launch of the Home Networking Consortium, which aims to provide telecompetitors and other industry participants a "one-stop shop for both Broadband Forum TR-069 and IPv6 CPE Ready Logo testing."
"At the forefront of new technologies, we launched the Home Networking Consortium envisioning a world when every device manufactured for the home can easily be brought online and managed remotely by the resident or provider as needed," stated UNH-IOL director Erica Johnson.
"In the future these devices may support home energy management, climate control, or security systems, but today the focus is on devices that facilitate telecommuting and home entertainment. In the Home Networking Consortium, CPE vendors will tackle two transformative technologies for the connected home – TR-069 and IPv6 – while saving time and costs testing products for both technologies in the same consortium."
Telecompetitors and the large and varied group of equipment and service providers looking to earn a place in the digital home are faced with contradictory impulses. One is pushing them to find ways of getting their brand-name products and services chosen above all others, even exclusively so, while the other recognizes the overall, longer-term benefits of interoperability across devices, equipment and services.
As it stands, home network product and service vendors are faced with ensuring functionality and maximizing customer experience in light of explosive growth in the number and variety of Internet-connected devices found in today's homes, UNH-IOL notes.
"Adhering to the TR-069 protocol for CPE (Customer Premises Equipment), operators can remotely monitor performance, manage, and upgrade many connected devices in the home, ensuring quality of service and improving customer relationships by providing additional support," UNH-IOL elaborates.
Home Networking Consortium membership is now required for any CPE vendors seeking to test the IPv6 interoperability of their devices, according to UNH-IOL.
Members of the Home Networking Consortium will be able to pre-test CPE for TR-069 compliance starting the week of July 2. Non-member companies can pre-test a single CPE device using UNH-IOL's pay-per-test option. CPE devices that can be tested include: broadband gateways, home routers, IPTV set-top boxes, VoIP phones, femtocell access points and network-attached storage devices.
Home Networking Consortium members can also prepare to earn the IPv6 Ready CPE Logo for Home Gateways from the IPv6 Forum. The IPv6 Ready CPE Logo Program isn't officially due to launch until 4Q, but Home Networking Consortium members can test the IPv6 interoperability of CPE through the IPv6 Ready Logo CPE Test Scenario, UNH-IOL explains. They'll receive the UNH-IOL CPE Router Tested List upon passing 100% of the test scenario.