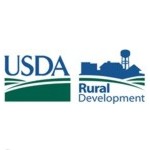 Several changes in the Rural Utilities Service's Community Connect broadband grant program announced Friday aim to facilitate the process of bringing broadband to rural communities that cannot get broadband service today.
The Community Connect program pays some of the costs of deploying broadband in areas that cannot get broadband today. A requirement of the program is for funding recipients to offer free broadband service to critical community facilities for two years.
Changes announced Friday include:
Eliminating the requirement that the proposed service area be a designated place or a Rand McNally community. Instead applicants will use an RUS mapping tool to identify the proposed service area.
Simplifying matching fund requirements. Funding recipients are required to provide funding equal to 15% of the requested funding amount. The new rule doesn't change that percentage but clarifies that the match must be in cash and can be used to fund operations of the project.
A new scoring process for applicants. Currently the Community Connect program scores and ranks applications based on rurality, economic need and benefits. The new scoring process will rank applications based on the benefits of the project and in making a final selection between applications with comparable score, the administrator will consider seven factors. These include whether the community is in a persistent poverty county, out-migration community, or underserved trust area; rurality; the speed of service provided by the project; services provided to persons with disabilities and any other social-economic factors that may be described in the relevant notice of funding availability.
According to The Hill's Regulation Blog the Community Connect grant program has invested $112 million in 229 broadband infrastructure projects since the program was initially implemented in 2004.