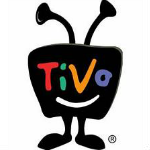 Video viewing has reached a watershed moment, according to new research from TiVo. Nearly two-thirds of the viewing on web-connected TiVo digital video recorders is now delayed television or on-demand video via broadband, leaving only 27% live TV viewership. And even for customers whose TiVo devices are not connected to the Internet, live TV represents only 38% of total TV viewing.
"The trend here is obvious," said Tara Maitra, senior vice president and general manager of content and media sales for TiVo, in announcement of the new findings. "For most of their video, these consumers prefer to watch on-demand, whether it's recorded off the air, cable, satellite, or delivered via broadband. It really has become all about whatever they want to watch, whenever they want to watch it."
Numerous studies have documented the rise of Internet-delivered over-the-top video, including recent reports from ABI Research, Infonetics, Strategy Analytics and others.
But most of these have relied on consumers accurately answering questions about their viewership. TiVo's research is more definitive in that it is based on a nationwide sample of second-by-second measurements of TiVo users' viewing habits. The company claims the "widest universe," the "largest sample" (20,000) and "the most granularity" of any video viewership research.
The latest findings have some interesting implications. For one thing, the research suggests that if OTT viewing is made easy — as it is through TiVo's web-connected device – people are likely to watch more of it. That's not surprising. But what's interesting about the TiVo research is that it actually quantifies how much of a boost a DVR interface can give OTT video.
And as TiVo President and CEO Tom Rogers noted, the research also calls into question the role of the broadcast network and other TV-related institutions. "The reduction in time spent watching live TV has huge implications for commercial ad delivery, how consumers search and find programs, and the role of networks in the carriage of shows, all of which require the industry's increased focus."
Rogers stopped short of making any recommendations there. But these undoubtedly are topics that will be the subject of much debate in upcoming months.