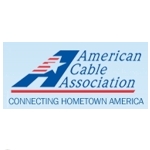 The American Cable Association, which represents several hundred small U.S. cable companies, is asking the FCC to exempt its members from Title II obligations for broadband service. Many of those small cablecos offer broadband as well as video services, which would make them subject to new Net Neutrality guidelines and other Title II requirements the FCC is expected to adopt later this month.
Title II Broadband and Small Carriers
Small ISPs have "no incentive to harm the openness of the Internet" and "lack the market power to harm edge providers and consumers," argued ACA President and CEO Matt Polka in an editorial posted on The Hill's website. Nevertheless, "Title II regulation… would result in significant new compliance and reporting obligations…  leading to direct and substantial out-of-pocket costs to hire compliance staff and engage outside consultants and attorneys," Polka argued.
Noting that half of ACA members serve 1,000 subscribers or fewer and employ no more than 10 employees, Title II compliance would be "simply asking too much… to solve a non-problem," he said.
Although broadband traditionally has been classified as a lightly regulated information service, the FCC is expected to vote later this month to reclassify it as a more heavily regulated Title II telecommunications service. The commission is making the move largely to give itself the authority to impose Net Neutrality guidelines aimed at preventing broadband providers from blocking access to lawful content or discriminating in traffic delivery by, for example, offering paid prioritization.
A Fickle FCC?
The FCC said it will forebear from imposing certain Title II obligations, such as a requirement to file price tariffs, on broadband services. But according to Polka, the current FCC "cannot bind the actions of a future FCC determined to institute rate regulation" and accordingly "the possibility of future tariffing and unbundling mandates creates deep and lasting regulatory uncertainty."
It's worth noting that larger broadband providers have made many of the same arguments about the FCC's Title II and Net Neutrality plans, with the exception that they have larger staffs to handle the anticipated compliance work.
The NTCA – The Rural Broadband Association that represents smaller telephone companies that provide broadband has not been as public as Polka in expressing concerns about the FCC's Title II plans. But many small telcos, like the small cablecos, undoubtedly would find it burdensome to meet the additional compliance requirements.
I find it ironic that some of the interest groups that advocated Title II reclassification seem unconcerned about the possibility that future FCCs might stop forbearing from broadband price regulation or other forms of Title II regulation. It's ironic because some of those groups also have been quite vocal in opposition to expanding the contribution base for the Universal Service/ Connect America Fund to include broadband revenues, even though telcos receiving USF or CAF support will now be required to provide broadband as well as voice services.
Although the FCC has said it will not increase the size of the overall USF/CAF program, the groups that oppose including broadband in the contribution base argue that future FCC's might change their mind about the size of the fund.
If that's a concern, why isn't it a concern that future FCC's might change their mind about Title II forbearance?