New Shoreham, RI, which is on Block Island, is the smallest town in the smallest state of the Union. It now has a wind-powered fiber broadband network that was self-financed and is available to businesses, approximately 1,000 year-round residents and tens of thousands of seasonal tourists.
The BroadbandBI Network, which officially launched yesterday, is an offshoot of the Block Island Wind Farm that brought power to the island in 2015. Block Island is about 10 miles off the coast of Rhode Island and about 15 miles east of Montauk, which is on Long Island, NY.
The wind power project eliminated reliance on huge generators. Still remaining, however, was substandard broadband. Some areas were unserved while others were limited to download speeds of 3 Mbps or less. These were delivered by dial-up, expensive satellite services, or via mobile hotspots.
The town wanted to tackle that problem and required Deepwater Wind, the company that built the wind farm, to include a fiber optic connection. The wind project was completed in 2015.
The fiber connection reached land in 2017 and New Shoreham Broadband Committee and the town built a municipal network to link anchor institutions including the school, library, public safety complex, town hall, and medical center. The project partner was Sertex Broadband Solutions, which is based in Connecticut. The plan was for an FTTH network using four strands of the eight-strand cable connecting the island to the mainland.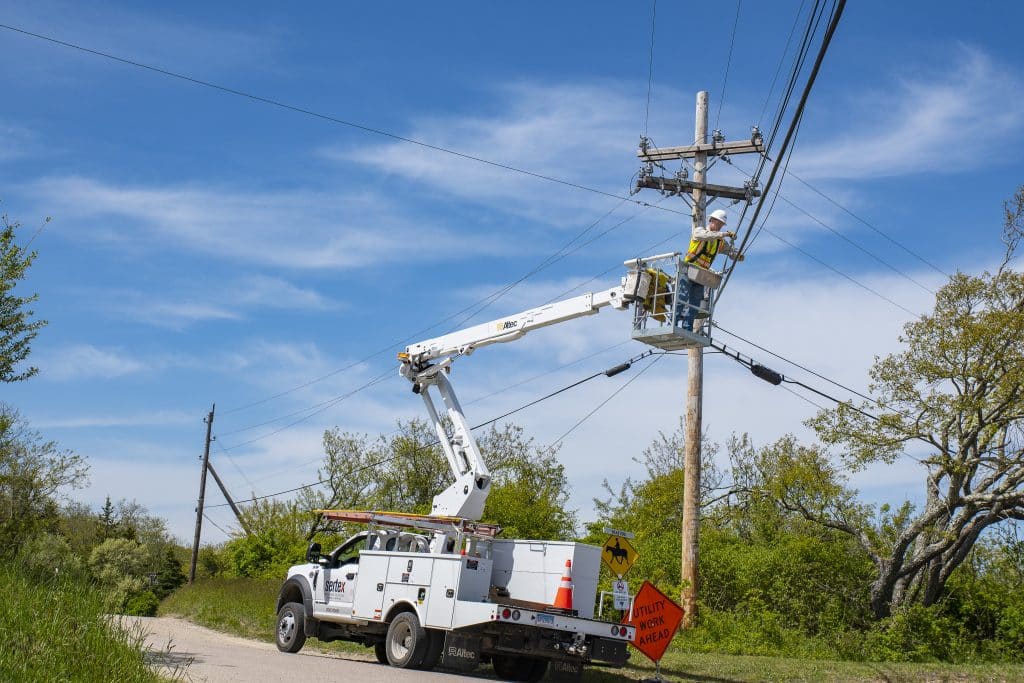 The COVID-19 pandemic was the impetus to expand the network to serve the entire island town. Voters authorized issuing $8 million in tax supported bonds to make the project a reality. This was before federal funding became widely available for broadband.
"We would love to access federal funding in support of this project," New Shoreham's Finance Director Amy Lewis Land said in a press release about the self-financed fiber network. "But we had to move forward without a promise of assistance, so we set rates for a recapture that would cover our costs and create a viable, sustainable framework to operate the utility long-term."
Cost recovery will begin with an annual property owner tax beginning in 2025. Support also will come in the form of additional charges on broadband subscriptions. These will cover installation, equipment, transport, administration and maintenance.
The project was completed in February. It includes 53 miles of fiber cable plant, 1,800 property connections and 62 miles of underground drops. It provides 1 Gbps data speeds but eventually will support as much as 10 Gbps speeds. Installations and activations began in April and will continue into the autumn.
In addition to Sertex, partners were Crocker Communications (Internet and VoIP services), OSHEAN (management of the subsea cable and optical transport services) and Mission Broadband (project manager and advisor).