Our Industry Insight series brings insight and analysis from industry thought leaders on important issues facing the telecom industry. This latest insight comes from industry veteran Craig Settles, who provides his views and analysis on the competitive landscape for broadband.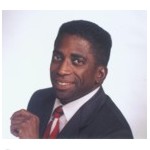 There's a scene in the movie My Cousin Vinny I think about every time I hear telecom industry execs and their PR front groups like CTIA rambling on in these deception-PR campaigns that claim we have plenty of broadband competition in the U.S. It's the point where the prosecutor challenges Marisa Tomei as an expert witness.
Of the challenge, she replies, "it's a 'B.S.' question!" Basically, it's a little razzle dazzle by the prosecutor where the facts presented in the question technically are correct, but moved around just enough and presented in a way that the question is a deception. A less knowledgeable person is expected to be taken in by the deception.
The incumbents' assertion that communities have an abundance of competition is a 'B.S.' PR campaign. No sugarcoating, let's call the campaign what it is – a steady stream of razzle dazzle that presents facts and statistics that are technically correct, but moved around just enough and presented in ways that deceive less knowledgeable people.
I make this assertion from two points of reference. One is looking at market share. The other is from speaking with, and collecting data from, hundreds of people who represent/serve those living with the reality of broadband inadequacy.
Earlier this year data analytics firm (ID Insight) we released an analysis of competition within all 50 states based on data from millions of Internet users nationwide. We assessed the top 10 competitors of each state since the collective market share for the remaining providers is one or two percentage points.
We ranked the states based on how closely the market share of their respective 10 competitors came to 10% for each competitor. The viability of competition depends on more than market share, but this particular snapshot is nevertheless quite revealing.
Even when you take the 10 states where the competitors are most evenly matched in market share, as you get near the bottom of this group you see the beginning of combined market shares of the top three competitors moving into the high 70s. Coming to Michigan and Iowa, states #21 and #22 on the list, you find the combined market shares of top three competitors break solidly into the 80s.
In state #24, Wyoming, we break into what are pretty much duopoly states. The number-three competitors in these states have 8% – 6% market share or less, and the top two competitors' percentages (often one's a wireless and one's a cable provider) are collectively in the mid 70s moving toward the 80's. For the bottom five states (Delaware, Colorado, Maryland, Hawaii and Rhode Island), their duopolies range from 89% – 95% market share. 
Incumbents claim consumers have dozens of service providers available within the various states. One industry organization lists Arkansas, the most competitive state in our report, as having 49 providers of highspeed lines. With 90% of the market already accounted for by the top six providers, it's difficult to consider these remaining providers serious players in the competitive scheme of things. If the picture is that stark in the more competitive states, do you really think broadband choice overflows in the states controlled by duopolies? (see a full analysis of ID Insight report)
With competition, quantity is not always quality
Now let's ask the question about competition that really matters: are there organizations out there competing to provide the services our community wants and needs?" The problem with the industry's razzle dazzle is that it ignores the question. Sure, I may have two dozen providers offering some sort of Internet access. But is it fast enough, reliable enough, supported well enough to do what we as businesses, unemployed workers, healthcare facilities or college-bound students need? The answer in many rural AND urban areas is, no. It's hard enough to find one provider to meet these communities' needs, let alone two or three competitors.   
Meaningful broadband competition is not about the access, it's about meeting needs. I recently completed a needs assessment for a small California community that sits within 30-40 minutes of a couple of major metro areas. It's neither isolated nor desolated. We telephoned over 425 businesses the city is relying on to drive economic growth. They have, at least on paper, 12 ISPs available to them.
Over 30% have inadequate service for completing a range of Internet-related computing tasks respondents deemed important to their businesses. Nearly 20% didn't have adequate coverage for simple e-mail and Web browsing. For the next three-to-five years, the biggest usage increase is expected for those tasks this "robust competitive environment" can't even address currently. Two national incumbents technically have available service, but won't bring it to the industrial park, or not at a favorable cost/speed ratio. The most commonly cited problem in the survey's open comments section is a lack of competition and the lack of providers offering affordable services that meet businesses' needs.  
Having four companies competing to sell me a bicycle (because that's all they have) when I need a car or small truck to meet my real travel needs is not a competitive environment that matters. It's similar with broadband.
What type of competition matters
What defines this adequate service that few providers seem capable of delivering? From D.C. to the farthest corners of the U.S., broadband is touted as a main driver to improving economic development, both for businesses and individuals (workers, home-based entrepreneurs, students seeking higher education, etc.). Working with the International Economic Development Council, I surveyed 300 economic development professionals to get their take on how broadband can impact this area.  
Over 55% believe speeds of 100 Mbps or more are needed for businesses AND individuals within three years. Only 8% think the FCC's goal for rural areas of 4 Mbps makes any sense for driving local economies. Looking at these needs, then reviewing the available services from the incumbents who control most of the market share state by state, the industry's claims of "a vibrant competitive marketplace" is 'B.S.' indeed.
It's not just speed that matters. It's about having providers that compete to deliver service to an area where advertised, compete to have the most reliable service, compete to have sufficient customer service. It's about the state laws and backroom deals that enable incumbents to stifle rivals and install government-sanctioned protectionism.
Regardless of the National Broadband Plan's many good points, one of its most glaring flaws is its failure to address the lack of competition and the barriers to competition. This is a failing too of the broadband stimulus program. Like it or not, communities must be the ones to step into the breach to affect change. Better get your waders on, though, 'cause there's a lot more crap to work through in order to reach that goal.