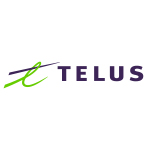 Canadian carrier Telus announced a continued broadband investment strategy to expand access in rural and remote Canadian communities. Since the turn of the millennium, the company has invested more than $175 billion in infrastructure and plans to invest another $40 billion over the next three years, the company said.
In 2019 alone, $124 million will be invested in rural wireless upgrades to the radio access, transport and core segments of Telus' wireless network, which includes providing expanded access to Wireless High Speed Internet Access (WHSIA) to Canadians who live in locations too remote to receive wireline broadband service. TELUS claims that its 4G LTE network reaches 99% of the Canadian population.
For a little more than five years, the company has accelerated its investment in mobile and FTTH technologies to prepare for the advent of 5G capabilities. The Canadian government's new accelerated investment initiative provides the company with more funds to use for rural investment.
Telus highlighted some broadband investment details, including:
Since 2013, more than $900 million has been invested into rural communities in B.C., Alberta and Quebec, reaching more than 800,000 Canadians.
By the end of 2018, 76 percent of families and businesses in TELUS' Quebec ILEC territory had access to the TELUS PureFibre network. By 2021, 93 percent of families and businesses in TELUS' Quebec ILEC territory will have access to the TELUS PureFibre network.
TELUS has connected more than 40 Indigenous communities throughout B.C. and Alberta, and will connect at least 10 more before the end of 2020.
TELUS developed an innovative partnership program in 2016 that brings broadband infrastructure to rural and remote communities through co-funded builds from local governments, developers, and Indigenous funding organizations.
"The significant investments we are making in our world leading networks are enabling us to connect Canadians in rural and remote communities to the people, resources and information that make their lives better," said Darren Entwistle, Telus president and CEO, in a prepared statement. "The federal government's capital cost allowance program will help us ensure all Canadians, regardless of where they live in our country, have access to the digital tools necessary to drive improved health, social and economic outcomes in their communities. Given our passion for bridging geographic and socio-economic digital divides, we will continue to expand our high-speed Internet and broadband wireless footprint across Canada to connect all Canadians."