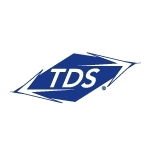 Having been awarded approximately $12.5 million in broadband stimulus grants from the Rural Utilities Service in the first round of funding, TDS has submitted 46 second-round applications spanning 20 states, including re-submitting eight rejected first round applications.
Key to the re-filings and much larger number of applications is the definition of 'remote locations' for the second round of the broadband stimulus program, said TDS.  "No longer does the remote definition of being 'at least 50 miles from a population of 20,000′ restrict TDS' ability to apply for RUS funding," according to a company new release.
"We fought hard to have the rules changed after round one, so that more rural communities we serve would meet the eligibility requirements," TDS director of external affairs and communications Andrew Petersen stated. TDS says, if approved, the second round applications will help fund broadband access to 27,870 households across 20 states.
Charged with designing and managing the broadband stimulus grant program established as a result of the passage of the American Recovery and Reinvestment Act of 2009, the NTIA and RUS announced on Jan. 15 that they will be awarding some $2.2 billion and $2.6 billion, respectively, in grants, loans and loan/grant combinations in the second round of funding.