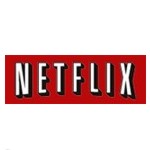 More than 20 percent of adult broadband users who stream video via an online subscription service are "cord cheaters," according to new market research from TDG (The Diffusion Group). These online video streaming viewers use account names and passwords of service subscribers that don't live in the same household to access such services.
Just over one-quarter (25.5 percent) of Sling TV viewers are cord-cheaters, TDG found in conducting its latest market research. Corresponding percentages for Hulu Plus (21.1 percent), Netflix (19.9 percent), HBO GO (18 percent), and Amazon Prime (9.9 percent) reveal the scope and scale of the cord-cheating phenomenon.
"While it is widely acknowledged that 'cord cheating' is occurring, few comprehend how widespread the behavior has become," TDG Founder and Director of Research Michael Greeson commented in a press release.
Cord Cheaters
Online video streaming service providers are losing out on a sizable stream of revenues as a result of cord-cheating practices, TDG points out. Cord-cheaters aren't paying for subscriptions while being able "to enjoy on-demand access to movies, TV programs, and a host of other high-value video content."
Streaming video content providers should enact and enforce "more restrictive authentication procedures," TDG advises.
"This behavior reflects the unfortunate mindset among many of today's media users that it's perfectly acceptable to 'share' digital media — whether files or service access — among friends and family," Greeson points out. "Why should my daughter pay to stream Netflix when she can simply use my credentials to access the service with little fear of reprisal?