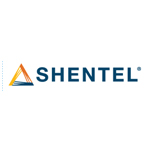 T-Mobile plans to exercise a two-decades-old agreement that gives it the option to purchase the wireless assets of Shentel, also known as Shenandoah Telecommunications Company, a publicly-held rural wireless and wireline provider that serves rural areas of Virginia and several other states.
Shentel is disputing the appraised price that T-Mobile has proposed. The T-Mobile Shentel agreement is one that T-Mobile inherited when it acquired Sprint earlier this year.
Shentel and Sprint have had an uncommon arrangement through which Shentel operates a wireless network that has been used by Sprint – now owned by T-Mobile — in parts of rural Virginia, West Virginia, Kentucky, Ohio and Pennsylvania. According to a T-Mobile Form 8-K filing, the area served is home to about 1.1 million subscribers. Shentel has been the "exclusive provider of Sprint PCS's wireless mobility communications network" in the service area, the filing states.
The option to purchase Shentel wireless assets dates back to a 1999 management agreement made between Sprint and Shentel giving Sprint the option to purchase the assets based on an appraisal process detailed in the agreement, according to the T-Mobile 8-K filing.
T-Mobile Shentel Dispute
The T-Mobile filing notes that Shentel and T-Mobile have been in discussions regarding the appraisal framework and have not been able to agree on certain terms, driving Shentel to deliver a "notice of dispute" about the appraisal framework to T-Mobile on August 24. Issuance of that notice triggers a 60-day dispute resolution process, also included in the 1999 management agreement.
If the T-Mobile Shentel dispute isn't resolved within 60 days, "either party may pursue other remedies, as permitted by the management agreement," T-Mobile states.
Wireless is a key business for Shentel, which logged $43.8 million in wireless operating income for the second quarter of 2020, compared to $8.7 million for the company's broadband business and $2.2 million for its tower business.
Shentel has made a substantial investment in the wireless network over the years. In early 2018, for example, the company pledged to spend approximately $56 million over the next three years to expand and improve coverage.
A release about that noted that Shentel was authorized to serve over 7 million POPs in the mid-Atlantic area as a Sprint PCS affiliate, a number that is considerably higher than the 1.1 million potential customers served by the Shentel-built network.
The T-Mobile 8-K filing doesn't detail what T-Mobile wireless opportunities might remain for Shentel after the wireless asset sale is completed.