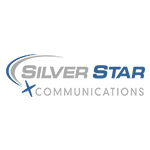 A proposed T-Mobile Silver Star Telephone deal would put Silver Star 700 MHz spectrum in parts of Idaho and Wyoming in T-Mobile's hands, enabling T-Mobile to expand its coverage in eight counties.
Silver Star began offering phone service almost 100 years ago but since then has branched out into other lines of business, including internet, smart home, and video, as well as mobile and fixed wireless service. The company apparently will continue to offer wireless service.
According to a filing with the FCC, Silver Star currently uses the spectrum it plans to sell to T-Mobile for fixed service and proposes to assist customers using that service to transition to alternative providers of their choice.
T-Mobile Silver Star Deal
T-Mobile and Silver Star entered into an agreement about the Silver Star spectrum on October 25. FCC approval is required for the spectrum transfer and is not expected to be a problem.
The 700 MHz spectrum that T-Mobile is purchasing should have excellent propagation characteristics. In the filing, the companies argue that the transfer will be in the public interest because it will enable T-Mobile to improve in-building coverage and extend the carrier's reach in rural and suburban areas.
The carriers also noted that T-Mobile's spectrum aggregation will be "well below current levels requiring further competitive review."
T-Mobile has been a fierce competitor in the wireless market in recent years, but one area where it has sometimes lagged behind AT&T and Verizon is in geographic coverage. The Silver Star spectrum purchase may be evidence that T-Mobile is now focused on enhancing coverage in rural areas.