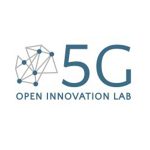 The 5G Open Innovation Lab (5G OI Lab) opened today and launched its inaugural program for start-ups and their founders. Founding partners Intel, NASA and T-Mobile are combining engineering, technology and industry resources to give the lab and selected start-ups advanced access to platforms to develop, test and bring to market new 5G use cases.
The 5G OI Lab has chosen selected 17 companies as members of the first group that will participate in a 12-week virtual program. Start-ups will work with 5G technology experts and business advisors through CEO and CTO roundtables and private working sessions to explore challenges and opportunities. There will also be virtual networking and social events.
Additionally, founders will meet leaders in the venture capital community. Content driving the program includes business planning, corporate development and engineering and will culminate in a Demo Day showcase to celebrate the accomplishments and milestones achieved.
5G Open Innovation Lab
"Our first program provides start-ups with virtual access to mentors and tools to collaborate directly with technology and business leaders to design and bring to life their vision and dreams for new 5G applications," said Jim Brisimitzis, managing partner of the 5G OI Lab, in a prepared statement. "We've adapted our program into a virtual format in light of the COVID-19 pandemic. We are grateful to our partners for stepping up their support to ensure our first cohort has the best experience possible in a virtual environment."
According to a press release, in addition to three companies that are currently in stealth mode, the first cohort includes the following startups:
Aarna Networks   – 5G/edge app orchestration, management and automation – https://www.aarnanetworks.com
Evolute – Enterprise container migration, management, and optimization – http://www.evolute.io/
Expeto.io – Platform to manage global Enterprise IoT connectivity – http://expeto.io/
Iunu – Computer vision platform for greenhouse-based agriculture and tracking – https://iunu.com/
Gybe – HW platform and edge service for employee connectivity – http://gybe.inc
 Mutable – AirBnB for servers (distributed public edge) – https://mutable.io/
NLM – Optical computing materials and design- www.nonlinearmaterials.com
Numurus – Making robots smarter – https://www.numurus.com/
Omnivor – Holographic real-time and on-demand video platform – https://www.omnivor.io/
OptiPulse – Optical fronthaul mesh networking – https://optipulse.com/
PlutoVR – Spatial communications platform –  https://www.plutovr.com/
Scivista – Collaborative, virtual reality data visualization – https://www.scivista.com/
Taqtile – AR/VR platform for frontline workers – https://taqtile.com/
Transparent Path – Building a more agile, efficient & predictive supply chain for food – http://xparent.io
In a similar initiative, Verizon and the U.S. Department of Energy are working together to identify 5G use cases, as Telecompetitor reported.