Sponsored Content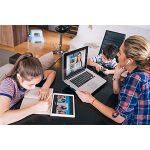 Over the past few months, innovation and creativity have exploded as subscriber broadband needs changed virtually overnight. We've seen overall broadband usage increase by more than 50 percent since March, as more people are working, streaming, and gaming from home.
This rapid shift has demonstrated gaps in broadband delivery. Subscribers quickly discovered they needed more bandwidth and those without access to broadband service were left further behind. Many service providers have built networks capable of withstanding this dramatic increase in traffic, but some found the subscriber experience was still suffering as they fielded record numbers of calls to their help desks. As it turns out, it's not enough to build a great access network.
The reality is that the network doesn't stop at the side of the subscriber's home. Subscriber expectations are that the service they pay for will work on any device, in any location in their home. This requires not only adequate bandwidth, but also exceptional Wi-Fi that works virtually everywhere and supports a myriad of devices all at the same time.
Service providers are recognizing that providing their subscribers with exceptional experiences means offering the latest Wi-Fi 6 technology, fully managed. From there they can begin to provide new value-added services to help subscribers protect the home network, filter content for their children, set screen time limits, and easily manage all the devices in their home.
Taking this step to deliver the promise of exceptional broadband services within the home network can seem overwhelming, but it is the only logical step to owning that subscriber experience. For subscribers, there is no benefit in fast Internet if they aren't able to enjoy it. The good news is that there are great resources and end-to-end solutions to help you get there.
Join us on August 18th at 3pm ET/12 PM PT for part 2 of our webinar series with Telecompetitor where we'll walk you through how to deliver an ultrabroadband experience to your subscribers. If you haven't already watched part 1 of this series, we encourage you to do so. We'll continue to discuss the decisions you need to make and how you can own and deliver the ultimate subscriber experience.

Interested in publishing a sponsored post to Telecompetitor? Contact us or call 240-450-2161.