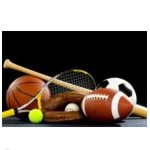 More than six in 10 consumers (63%) think they are already paying enough to stream live events, so they should have fewer interruptions and a fuller experience, according to a streaming sports survey released today by business transformation specialist CSG.
Most (71%) global consumers watch live sports through cable subscriptions, while streaming or mobile trail at 18% and 11%, respectively. Home is the preferred viewing venue for 69%, followed by bars/restaurants (14%) and stadiums (8%).
Streaming Sports Survey Results
With an increasing number of consumers watching live events on video devices, they are looking for ways to enhance the experience through companion applications, exclusive interviews, customizable screens and other premium content that enables viewers to create a unique and personalized experience – but without paying additional fees.
"It is a truly transformative time for live sports viewing. Shifting consumer expectations and mobile's ability to add to the experience with apps, social media access and even augmented and virtual reality can bring the game to a new, more interactive level," said Kent Steffen, CSG president of digital services and OTT, in a prepared statement. "The key takeaway from this survey is that even though many live sports providers are continually building their fan experience, consumers already expect the full, personalized package at a cost that they are used to. Providers that can deliver and quickly experiment with new packages and services will succeed."
The CSG research also found:
18.5% of consumers would be willing to pay more for less intrusive ads. But nearly two-thirds said they would not pay extra for any extra services such as multi-game or split screen access; access to personalized content; or access to extras such as stats or virtual-reality enabled camera angles.
Forty-two percent of consumers use social media and websites to keep tabs on concurrent games, while 37% use these resources to find relevant stats.