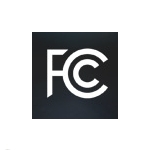 An FCC workshop today was organized with the goal of offering insight on how the commission should allocate funding for rural broadband trials and ultimately, how a broadband Connect America Fund for rate of return carriers would be structured. The workshop drew on a wide range of stakeholders and offered a lot of food for thought, but also illustrated that considerable more work will need to be done before the commission can answer those questions.The total number of entities that have expressed interest in participating in the rural broadband trials has now reached 997, FCC officials said today. A budget for that program has not yet been established.
A workshop panel on rural broadband build-out strategies included representatives from several types of entities that have expressed interest in participating in the rural broadband trials, including:
a municipality (Greenlight Community Broadband of Wilson, N.C.)
a rural incumbent telco (Golden West Telecommunications)
a utility co-operative (Co-Mo Comm)
a wireless Internet service provider (Highspeedlink.net)
a satellite broadband service provider (Hughes Network Systems)
a rural cable company (Troy Cablevision)
a large price cap carrier (AT&T)
a cellular carrier that has moved into fiber-to-the-home (C Spire)
In a question-and-answer session, one FCC official tried to elicit a formula or rule-of-thumb for the conditions under which various technologies (landline broadband, satellite, terrestrial wireless, etc.) would be the optimal solution. But responses from the panel quickly showed there was no cut-and-dried answer.
"Wireline is only economical when [population] density is in excess of 70 per square mile," commented Michael Cook, senior vice president – North America, for Hughes.
But some other panelists had undertaken landline broadband deployments in areas with population densities below 70 per square mile.
Co-Mo Comm had lower return-on-investment expectations for its fiber-to-the-home offering than it typically expects for its electrical power business, said Co-Mo General Manager Randy Klindt. The co-operative made the decision to bring service to everyone in its service territory, recognizing that rates from lower-cost areas would help cover the costs of bringing service to higher-cost areas – a decision that a company that was not a community-owned co-operative might be reluctant to make.
"We don't have the luxury of only doing some [homes]," said Denny Law, general manager and CEO of Golden West. He added that Golden West strives to deploy infrastructure that will serve customers' needs for 10 to 20 years or more.
Ben Moncrief, director of government relations for C Spire, offered yet another take. C Spire several years ago opted to build its own fiber network because of "dysfunction" in the backhaul and special access market, he said. Once that network was in place, the company looked at other things that could be done with it and opted to build out FTTH to Mississippi communities where a sufficient number of people said they wanted service.
Moncrief also noted that because the company is privately owned, it can take a longer-term focus than a publicly-owned company would be able to take. "We don't have to worry about Wall Street," he said.
Other interesting information from the workshop:
Co-Mo Comm plans to begin offering gigabit service to residential and business customers in August – just three years after the company lit its first fiber. Small businesses and schools will be able to get gigabit service for less than the price of a T-1 line, said Klindt.
Some of the homes in Troy Cablevision's territory will not be economical to serve without state or federal funding, said Jimmy Copeland, director of special projects for the company. "It has to be a public/private [partnership] to make it happen," he said.
Universal Service funding has been a key component enabling Golden West to deploy broadband, said Law. As the FCC looks to reform that program, he said, "It's important to take into account both the one-time act of deploying and the ongoing costs of [maintaining service] at reasonably comparable rates." The "reasonably comparable" reference relates to a key Universal Service principle that says customer rates in rural areas should not be substantially higher than rates in urban areas and that service also should be comparable.
Wireless ISPs serve at least three million people and perhaps as many as six million, said Alex Phillips, CEO of HIghspeedlink.net. Phillips said it was unfair for the government to subsidize telephone companies that compete with the WISPs or to fund stimulus projects that overbuild areas that WISPs already serve. Those comments raise another issue the FCC will have to address – whether WISP service is "reasonably comparable" to the landline broadband services that people in urban areas receive.
An audience member who worked with tribal organizations in preparing expressions of interest in the rural broadband trials expressed disappointment that no tribal organization was on the panel. In a previous workshop session about broadband needs, challenges and opportunities, Senior Advisor to the Executive Director of the National Congress of American Indians Peter Morris noted that if all Indian territories nationwide were combined, it would be the fourth largest state. Also noting that only 10% of homes on these lands have Internet access, he said, "Ten percent penetration in Montana would be a national outrage."