Sprint 5G plans are moving ahead, with the carrier announcing this week that it had completed what it said was the first over-the-air 5G transmission at 2.5 GHz using Massive MIMO antenna technology on a commercial network. Nokia and Qualcomm Technologies worked with Sprint to achieve the milestone.
The transmission, which was conducted on Sprint's live network, used Nokia dual-mode AirScale Massive MIMO radio, a smartphone form factor test device using Qualcomm's Snapdragon X50 5G modem and antenna modules with integrated RF transceiver, front-end and antenna elements.
"Today's announcement marks a major milestone in 5G commercialization using sub-6 GHz spectrum, which provides wide area and high-performance connectivity," Durga Malladi, Senior Vice President and General Manager, 4G/5G, Qualcomm Technologies, Inc., said in a press release. "We look forward to continue working with Sprint and Nokia in bringing high-capacity and multi-gigabit 5G networks to consumers in 2019."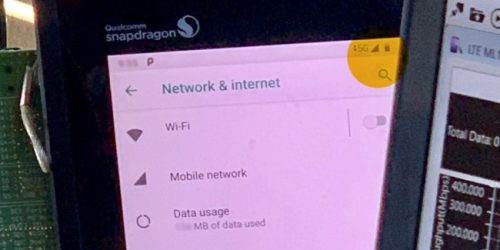 Sprint 5G Plans
Sprint says that it will launch services in Atlanta, Chicago, Dallas, Houston, Kansas City, Los Angeles, New York City, Phoenix and Washington, D.C., during the first half of the year. The use of the lower spectrum dovetails with the approach being employed by T-Mobile, which plans to acquire Sprint this year.
In November, Sprint said that it would offer a 5G mobile smart hub during the first half of this year. The device will use Qualcomm components and be manufactured by HTC. The carrier said that it expects to offer a 5G smartphone during the first half of the year.