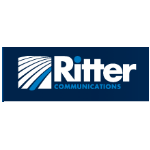 Ritter Communications has the distinction of being a family-owned local telephone company that has been in the same family for five generations. Telecompetitor checked in recently with Ritter executives Dan Hatzenbuehler and Charles R. "Chip" Dickinson to talk about how the company has been able to achieve this.
The telecom unit is actually one of two businesses owned by E. Ritter & Company, which also owns an agribusiness. Hatzenbuehler, formerly CEO, recently became chairman of the board of E. Ritter & Company, turning over the CEO spot to Dickinson. Hatzenbuehler is one of two family members – along with his wife's cousin – who are currently employees of the company. But in total the company has more than 40 family member owners spread across three generations – and although most of those people are not closely involved in the company, their attitudes toward the company are critical to its future.
"The third- and fourth-generation shareholders have realized that if [Ritter] will remain a family business for another five generations, we need to be actively [engaged] in keeping the next generation interested in being owners of the business," said Hatzenbuehler. "We're putting in place programs to educate the fifth generation about the business – what their inheritance is and what the legacy is of the business."
Currently Ritter has a handful of third-generation owners who are now around 70 years old or older. At the other end of the spectrum are about 25 fifth-generation owners primarily in their twenties through early 40s. In between are about 10 to 15 fourth-generation owners, which include Hatzenbuehler and the other family member employee.
Family members in the fifth generation are scattered across the country and none of them have expressed an interest in working in the family business. That reality was one of the factors that spurred the company several years ago to move from having a board of six family members and two independent board members to a board with five independent members and four family members.
"We've been really fortunate through networking to locate people that have a genuine interest in what we're trying to accomplish," said Hatzenbuehler.
The company now has several strong independent board members with highly relevant business experience. For example one board member previously was a cable company division president.
Help from Harvard
More recently Ritter dealt with a related concern — succession planning.
"In 2010 I raised with the governance committee that I felt this was an issue that needed to be addressed," said Hatzenbuehler.
The result was a year-long search that brought Dickinson into the company to work alongside Hatzenbuehler for another year prior to taking over the CEO spot – an approach that smoothed the transition process.
As part of that process, a group of officers and owners participated in an intensive week-long Harvard Business School family business program shortly after Dickinson joined the company.
About 13 families from around the world took part in the program. "Our first reaction was that 'we're not going to have anything in common,'" recalled Hatzenbuehler. But what was remarkable, he said, was that "every family was dealing with the same sorts of issues."
In addition to day-long classroom participation with the other families, each company met individually with two faculty members who asked them what they had learned and how they planned to use that information.
At the Harvard program, Dickinson said Ritter got some "neat ideas" on how to keep family member shareholders "interested and engaged."
One idea was to have family gatherings every couple of years with a mixture of business related and non-business related activities. The company already did this on a less structured basis: for several years it had hosted a social gathering the night before the annual shareholder meeting, followed by a family meeting after the shareholder meeting.
Later this year, the company plans to take this concept a step further with its first "5 G Summit," a gathering just for fifth-generation owners and their spouses. The focus will be on relationship building, with some time devoted to education about the company based on what fifth-generation participants determine they want to learn.
All of the current family members that are on Ritter's board are from the third and fourth generations. But the company hopes to add some fifth-generation members – and potentially the 5 G Summit will get some fifth-generation family members interested in that option.
Selling shares?
Ritter also hopes to remain a successful family-owned business by avoiding one of the biggest potential pitfalls for family-owned companies – the disruptive impact when one or more family members opt to sell out.
"For some companies that can be a big problem," noted Hatzenbuehler. But he said Ritter has provisions in place designed to avoid such problems.
"Anybody that wants or needs to sell can sell back [their shares] at a price determined by an independent third party annually," he explained.
Family members are furnished annually with the current price and an explanation of how it was determined.
"There is a lot of transparency in the process so shareholder family members feel like they're treated fairly," he said. He added that there are provisions in the shareholder agreement to protect the company from a run on the bank.
"Very few have had to make use of this but the fact that they know it's available and very transparent has created a very safe and trusting environment," said Hatzenbuehler.