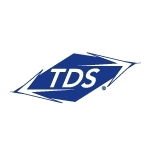 Judging by three separate announcements this week, gigabit broadband certainly seems to be catching on in smaller markets.
TDS Telecom said yesterday that it has made gigabit Internet service available in Hollis, N.H. And Comporium, which earlier this year announced plans for gigabit service in Rock Hill, S.C., today released additional details about those plans.
Comporium said its gigabit service will be available in a re-development zone planned for the former textile town. And in a pre-briefing about the announcement, Comporium public relations director Paul Kutz told Telecompetitor that the company expects to turn up its first gigabit customers around June 1.
The TDS and Comporium small market gigabit announcements come on the heels of an announcement earlier yesterday from Bolt Fiber Optic Services, which said it plans to offer gigabit Internet service in northeastern Oklahoma.
TDS 1Gig Service
TDS calls its gigabit service "1Gig" and according to yesterday's announcement the service will be available for $100 monthly when purchased as part of a service bundle. 1Gig will include a free subscription to TDS's Remote PC support,which provides unlimited access to technical support, TDS said.
The company also will use the infrastructure underlying 1Gig to support TDS TV, an all-digital video offering based on Mediaroom. TDS previously announced the availability of TDS TV and 300 Mbps service in Hollis late last year.
1Gig service is based on optical network terminals and an Ethernet Service Access Platform from Calix. The customer premises equipment is from Actiontec Electronics, TDS said.
Comporium Zipstream
Comporium calls its gigabit service "Zipstream," and the economic development strategy the service will underlie is known as Knowledge Park.
Knowledge Park has the support of the city of Rock Hill, Winthrop University, Comporium and other community partners. The goal is to transform the central part of Rock Hill into "a vibrant hub of entrepreneurial activity and 'knowledge economy' jobs," Comporium explained in today's announcement.
"We have a vision of bringing in additional business" and strengthening the existing business community as well as attracting new companies, Kutz said.
Comporium initially is deploying gigabit service in a central business district bounded at one end by Comporium's headquarters and at the other end by Winthrop University, Kutz noted.
Comporium currently offers Internet service using DSL for some customers and cable modems for others. In the new construction area, the company is replacing that infrastructure with GPON equipment from Adtran, with OLTs deployed in the central office and each business customer getting a dedicated fiber, explained Mike Deller, vice president of engineering and planning for Comporium.
That approach will enable customers to get either dedicated or best-effort gigabit service, or to get dedicated 10 Gbps or even 100 Gbps dedicated service, Deller said.
Future plans call for a greenfield gigabit network deployment to a new commercial facility planned for the site of a former textile mill, which will be razed. Comporium also may offer gigabit service in residential areas but has no specific plans to do so as of now, Kutz said.