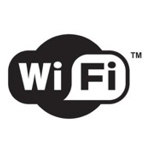 As wireless operators seek ways to relieve network congestion in densely populated areas, they are beginning to use small cells and/or Wi-Fi load – and momentum seems to be growing for the operative word to be "and" rather than "or."
Just yesterday, the Wireless Broadband Alliance and Small Cell Forum announced that they would work together to integrate Wi-Fi hotspots and small cells, and research firm Senza Fili released research which found that network operators who deploy small cells and Wi-Fi concurrently can reduce their data cost per bit by as much as two thirds.
WBA and Small Cell Forum
The Wireless Broadband Alliance has been working on a Next-Generation Hotspot initiative, which aims to enable end users to transition seamlessly between cellular and Wi-Fi networks by eliminating the need for passwords. In the joint release issued yesterday, the WBA and the Small Cell Forum suggested that the NGH initiative might be expanded to encompass joint Wi-Fi/small cell hotspots.
In a reference to the cooperative agreement, JR Wilson, chairman of the Wireless Broadband Alliance, said in yesterday's release that "we have the clout and vision of integrating Wi-Fi hotspots and small cells into a reality.
"The NGH program will now encompass the advances that emerge from this new cooperation, paving the way for a truly converged future. Customers will benefit from a highly dependable, easy to use, seamless service across many different network technologies."
At a later date, the two organizations also hope to broaden the capabilities of Wi-Fi offload infrastructure, which currently are limited to data offload. "This could allow Wi-Fi hotspots to support cellular services such as voice and SMS," said the WBA and the Small Cell Forum in the release.
Small Cell Forum Chairman Gordon Mansfield was particularly vehement about the need to integrate small cells and Wi-Fi. "The days of Wi-Fi vs. cellular dead," he said. "Both technologies are crucial for supporting the never ending growth in data traffic. In the long term, each technology alone cannot meet this challenge. . . By bringing the two together, we can deliver a better experience for all users across all devices."
The Senza Fili research
Subscribers need Wi-Fi for fast and inexpensive wireless access and they need cellular for mobility and coverage, argues Senza Fili in its new research, titled "The Economics of Small Cells and Wi-Fi Offload."
The Senza Fili researchers found that deploying small cells or Wi-Fi enables operators to reduce their per-bit total cost of ownership (TCO) by at least half in comparison with traditional macro cell infrastructure – and by combining both small cell and Wi-Fi, operators can reduce their per-bit TCO to a third of the TCO for macro cells.
"By deploying LTE, 3G and Wi-Fi jointly as part of an integrated sub-layer of small cells, operators can meet their capacity targets faster, leverage their existing Wi-Fi footprint and significantly reduce their per-bit costs," said report author Monica Paolini, in yesterday's release.