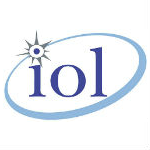 The University of New Hampshire InterOperability Laboratory's (UNH-IOL) efforts to support industry-wide software-defined networking (SDN) and network functions virtualization (NFV) standards and boost commercial adoption moved a step forward today with the announcement of the August 1 launch of the SDN Consortium.
Making use of UNH-IOL's facilities and associated professional services, the idea is for the SDN Consortium to serve as a ¨one-stop shop¨ for SDN application and controller vendors and other stakeholders looking to test and prove the interoperability and standards compliance of SDN controllers and switches, UNH-IOL highlights in a press release.
SDN Consortium
Global SDN spending will grow at a 47 percent CAGR from 2016-2022 to total $132.9 billion, according to an Allied Market Research forecast and market study released June 29. SDN spending will be greatest in North America given fast growing mobile device usage, investments in advanced networking infrastructure and favorable regulatory environments. Development of industry standards in the U.S. and Canada also will spur growth, according to Allied.
Those standards are expected to get a boost from the SDN Consortium and the UNH-IOL testbed, which aims to provide a common, shared interoperability, performance and standards conformance test-bed.
"Companies turn to the UNH-IOL not only for our world-class testing facility and deep bench of experience, but also as a gathering place that can deliver effective and much-needed collaboration," Timothy Winters, UNH-IOL Senior Executive, Software and IP Networking, was quoted as saying. "We are ready to help current and prospective members solve SDN-related test problems, smooth out deployments and develop new ideas for efficient networking."
Interoperability of SDN applications and controllers with SDN switches, such as OpenFlow, NetConf, RestConf and others, will be the focus when the SDN Consortium opens its doors on August 1. Standards compliance and benchmarking will follow on based upon member requests.
In related matters, UNH-IOL hosted an Open Networking Foundation (ONF) AppFest at its 28,000-plus square foot facility in May. ONF members tested their software in several OpenFlow switch environments and SDN controllers for a variety of purposes during the event. That included testing protocol conformance with OpenFlow 1.3, functionality testing against software controllers such as ONOS, OpenDaylight and Ryu, and looking to find ways of optimizing software by using ONF's performance benchmarking tools.
"Conformance, performance, and interoperability testing all contribute to higher market confidence in SDN, and independent laboratories provide vendor-neutral environments and results," ONF Executive Director Dan Pitt said.
Pitt also pointed out the value of UNH-IOL students' participation. "In this case, UNH students employed at the lab play a big part in the multivendor testing that the UNH-IOL conducts, as they did at our latest AppFest. SDN is on the cutting edge of deployment and this is a great opportunity for students to master SDN technologies; they represent the networking workforce of the future."