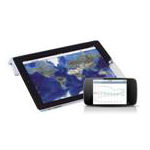 Internet service and application providers have increasingly been turning to encrypted Internet traffic in an effort to address rising concerns revolving around privacy. New market research from Sandvine reports on the state of Internet traffic encryption in 2016.
Sandvine collected data spanning networks in North America, Europe and Latin America in producing its latest Global Internet Phenomena Spotlight report. Among the highlights:
A forecast that encrypted Internet traffic will reach 70% of global Internet traffic in 2016, with many networks exceeding 80%
North American fixed networks have the lowest share of encrypted Internet traffic, globally, thanks to the popularity of streaming video applications which are not fully encrypted
Netflix, the leading source of North American traffic has begun to transition towards delivering encrypted video in select web browsers, although over 90% of their traffic remains unencrypted
Over two-thirds of traffic on fixed access networks in Europe and Latin America is already encrypted thanks to popularity of sites like YouTube and Facebook
Encryption on mobile networks globally lags slightly behind fixed networks, but averages around 60% of total traffic
Instagram is the leading mobile application yet to fully encrypt their traffic, leaving most pictures and videos unencrypted
"The rapid rate at which encrypted traffic is growing is a reality that few network vendors seem willing to admit to themselves or their customers," Sandvine CTO Don Bowman was quoted. "Traditional traffic classification approaches will no longer be effective in providing network operators with the information they need to run their business with a broadly encrypted Internet.
¨Network vendors will need to develop more advanced traffic classification techniques, which will require both innovative approaches and intensive computing power, in order to ensure that the business intelligence, traffic management, and subscriber service offerings operators rely on remain effective in the age of encryption."
Additional information on the classification schema and techniques Sandvine uses is available on the Encryption Trends page of the market research company's website.