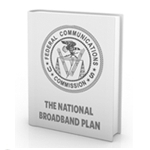 Troubled by the direction in which the FCC's National Broadband Plan initiative and policy on Universal Service Fund reform is shifting, more than 40 rural telecommunications carriers across 25 states announced the formation of the new Rural Broadband Alliance, a lobbying and public interest group whose efforts will focus on advocacy, grassroots support and education.
"The goal of the new Alliance is to demonstrate to FCC officials and policy makers that they can achieve the goals of the Broadband Plan by building on programs and policies, like USF, that work instead of untested gimmicks that may look good to policy wonks on paper but have no relevance to the markets we serve," Keith Oliver, SVP of Home Telephone Company of Moncks Corner, South Carolina, was quoted as saying in a news release
Currently being reviewed, the FCC's plans for USF reform are part of the National Broadband Plan, which the agency presented to Congress in March.
Sen. Rick Boucher, chairman of the House Energy and Commerce Communications Subcommittee chairman in late July introduced a bill that would overhaul the Universal Service Fund, the original objective of which was to extend affordable telephone services to rural communities across America. That focus has now shifted from telephony services to broadband. 
Boucher's bill would extend the USF's support base to include broadband service, expand its support base and require the FCC to come up with a new method for calculating the cost to contributing telecoms carriers that includes provision of both voice and broadband services.
It appears as if the Rural Broadband Alliance is being organized by industry veteran Steve Kraskin, but there is no website established yet.